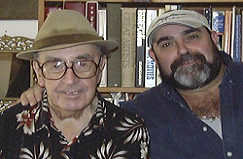 Gary Joseph LeBlanc says, "I was born a caregiver."
Who prepares for this role?
Few of us, including me. I became a caregiver before I realized I was caregiving. Few options remained, so my husband and I agreed to move my father who was living with dementia from his Wisconsin home of 45 years into our California home to care for him. But I was not born a caregiver.
Florida-based Gary Joseph LeBlanc, was destined to be a caregiver from birth… almost.
"As soon as I could walk, I was charged with looking after my sister who was mentally retarded," says Gary during a telephone interview. He pauses, as he realizes this is a stigmatizing label.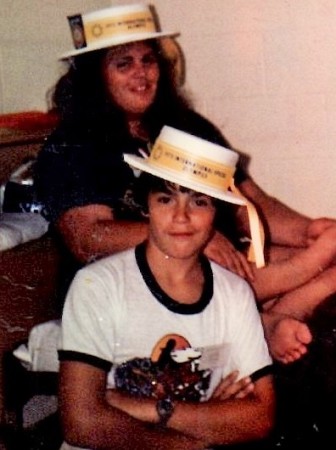 He was responsible for keeping an eye on his sister who was 12 years old when he was two. She was also born with epilepsy and during the early sixties, doctors gave Rose a 30-year life expectancy. There were few options then and institutionalization seemed to be the answer for everything. Their mom chose to care for her at home.
That was over a half-century ago and Gary still cares for his sister. Rose-Marie will be 65 this summer. She lives with Caregiver Gary and their mom who is 96. "It's not Down's," Gary answers when I ask for clarification, "nor is it a mental disability. That could mean she's depressed or bipolar. She's neither. Even today, her medical records include the label 'retarded'."
After being a caregiver for his late father who lived with Alzheimer's, Gary maintains a busy schedule running the family bookstore, writing books, presenting, caregiving, and blogging in order to help raise dementia awareness through CommonSense Caregiving and Dementia Mentors. When asked why he uses his middle name, he writes, "I always use my middle name when I write to honor my dad. His name was Joseph."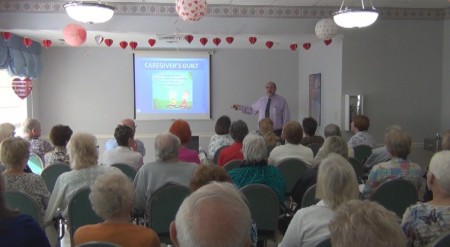 His 96-year-old mom who lives with vascular dementia, fell this past December and broke her hip. Anesthesia during surgery destroyed what remained of her short-term memory according to Gary. She wanted to return home, so Gary and his other sister (who lives with her own health challenges), juggle their mom's and Rose-Marie's care with part-time in-home care. Sometimes, Gary will pay out of pocket for overnight care.
"What does Rose do that makes you laugh?"
"She's an angel," he adds. Although, there was that one time, Rose and Mom got into an argument. I feared Rose might push her out of frustration, so I said, 'Rose, go back to your bedroom, now, and get some rest.' She turned to walk toward her bedroom, stopped, turned back and said, 'I'm only going because I want to go'."
"Experts say she's about a 6 or 7-year old. But she's been that her whole life, which means she's a very experienced at 6 or 7."
Gary adds, they're good for each other. They keep an eye on one another." He adds, "She's the biggest rat in the world! As soon as I walk through the door, she'll rat on what Mom didn't do. 'Your mother didn't take her medicine,' she'll say. Of course, Mom doesn't like being ratted on by her daughter."
"Rose doesn't miss a thing. She's alert. She notices details. If you pair a brown sock with a blue one, she'll point it out. She's not autistic but is talented in some ways. She can put together a 1,000-piece puzzle in less than two hours."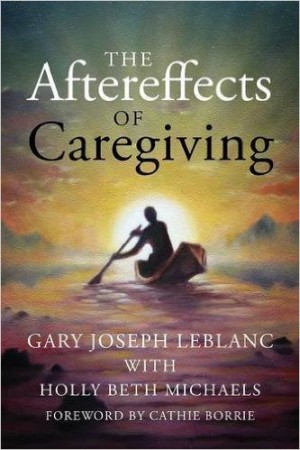 After his dad died, Gary wrote The Aftereffects of Caregiving. "I can't remember when the last time was I wasn't a caregiver."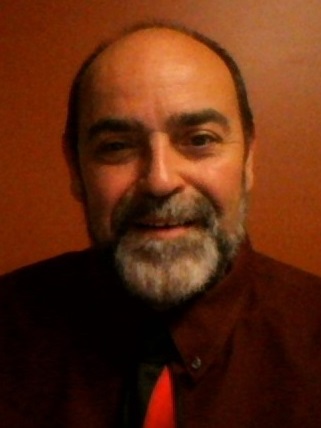 As the youngest and only boy of three, how does a man in the mid-century of his life feel about any other plans he had for his life.
"Everyone has other plans… it's all about responsibility. Caregiving is about sacrifice." He pauses to ponder and adds, "Mom will be 97 on March 24, and when she's gone, I'll still have Rose."