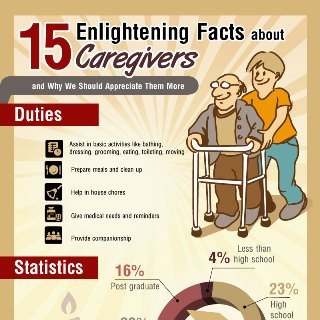 An enlightening infographic offering 15 facts about caregivers.*
Did you know most caregivers have a college education?
About half hold other jobs.
All caregivers spend an average of 2o hours a week caring for a parent.
What do caregivers do?
What are the effects of caregiving?
No wonder caregivers are under so much stress!
Click on image to the left to open the entire infographic.
*Infographic created by ACSIA.com. Results from 2012.