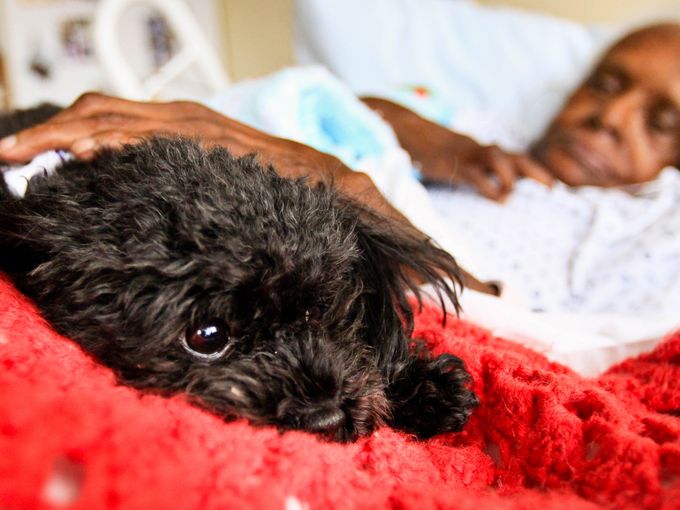 With no training and drawing no salary, Nala reports to work each morning to comfort residents who live with Alzheimer's at a Minnesota nursing home. That's because four-legged Nala is a five-year-old teacup poodle.
She makes the rounds each day. She even uses the elevator to access the right floor and when the doors open she looks in both directions as if to assess, which resident needs her next.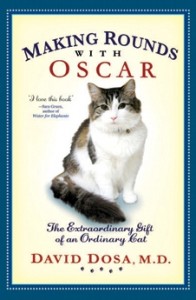 Those who know, say she spends time with people with Alzheimer's and even those at the end of their life's journey.
Nala joins Oscar, a feline physician's assistant in Making Rounds with Oscar by Dr. David Dosa, who comforts with equally inspired compassion.
What a JOY Nala brings to loved ones living their last days, months, and even years. In return, every day, she receives lotsa' lovin' on an almost unlimited supply of laps.
Photos of Angel Nala, are no longer available at "Poodle steals hearts at nursing home – photos by photojournalist, Ben Garvin KARE"