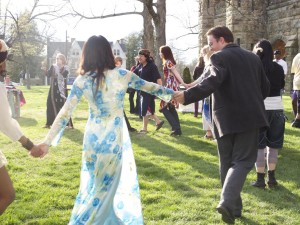 When you're new to Alzheimer's disease, your mind is likely filled with visions of elderly people in nursing homes.
That's far from true. While Alzheimer's is a terminal disease, it doesn't mean a person's life is relegated to assisted living. In fact, people can live productive lives full of purpose and happiness for years after the diagnosis.
As One Thinketh
Wrong perceptions often leave a family feeling like the end is near.
They allow the disease to consume their lives and steal their will to live. This self-fulfilling prophecy stops them from doing the things they enjoy such as having dinner with friends or taking a trip to visit family. As Bob DeMarco at the Alzheimer's Reading Room says, "A lack of social stimulation is harmful for people with dementia. It exaggerates the impact of the condition, can lead to depression, and it encourages them to withdraw into themselves." As a result, the health of both the person with Alzheimer's as well as their care partner starts to decline.
A United Team
This is not a time to take bury your head – it's a time to join hands and unite against the disease.
Together, your strength multiplies and creates purpose and hope. This unity might just be better than any medication or special diet in slowing the disease progression.
Your instincts are to coddle your loved one but that is a mistake.
Actually, you need to do more with them and less for them; silently assisting them when you see them struggle. As time goes on, you will gradually find yourself compensating more, but you have to resist your immediate temptation to jump in and do everything for them.
Activities and Projects
Our soul needs purpose to thrive and our spirit lifts when we are having fun.
Together with your loved one, you can combine these two elements to create an enriched life for both of you. Things you can do include field trips, gardening, creating a life book (an album that documents their life), or volunteering.
Projects, while not always fun, are another way to maintain purpose that may result in feelings of fulfillment.
This might include things such as getting your state of affairs in order, creating a blog to share your story, or some home improvement tasks. You may be surprised when your loved one is able to do these things with little to no supervision, which is important to their confidence.
Stay Creative
The only limit to any activity is your imagination.
You will have to experiment and adapt when things don't go the way you expect. Remember, it's about putting a smile on each other's face by truly living life together.
You don't have to let a diagnosis of Alzheimer's take your life away. In fact, you can use it as an excuse to live more!
What type of activities or projects do you do with your loved one? Please share your comments below.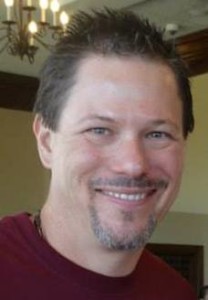 Mike Good is founder of Together in This, an online resource helping family members caring for someone with Alzheimer's. Through short, informative articles and easy-to-use tools, he helps these caregivers take control and have peace-of-mind they are doing the right things.