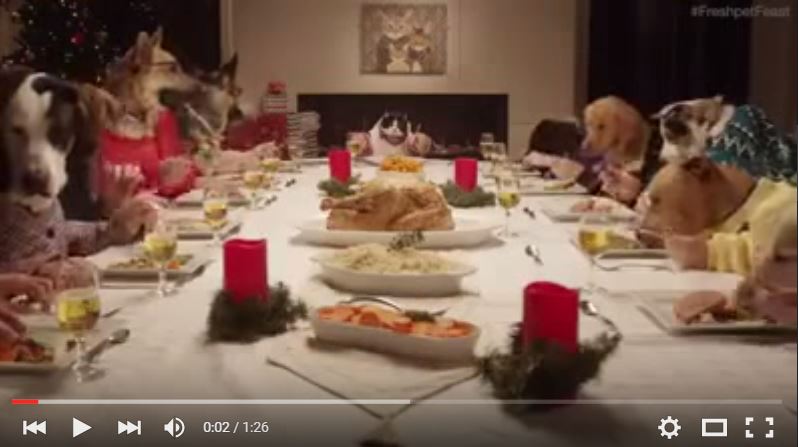 Time for a caregiver respite.
With the year-end Holidays drawing near, it's time to take stock of who sits around your dinner table.
Are your family members a bunch of animals?
Eeeeuuuww. That may NOT have come out as intended.
Weaaaall actually…
Take a two-minute caregiver respite.
Click to view the video below. Watch it with your loved one. If you're a family caregiver or a professional, take a few moments to ENJOY and talk about it afterward.
Imagine how much effort it took to produce! Humans coordinating animal behaviors at an elegant dinner table. Isn't it hard enough getting human actors to follow the director? Now, add these animals! Gotta love the cat.
Thank YOU, Monique Stevens for sharing this.
If the video does not display below, click on the link below the box and SHARE with YOUR FAMILY this holiday season.
[11/24/2017: Video no longer available due to YouTube account being terminated. Additional Facebook link also unavailable.]