Time to Create Our OWN Caregiver HUMOR
Caregivers, in order to survive and thrive, we need to find JOY in each day. Sometimes, it's something that our loved one does that brings a smile to our faces–a bittersweet moment of joy amidst the decline of dementia. Other times, we read a funny joke, view a cartoon that makes us laugh, or smile when we see a photo like this one.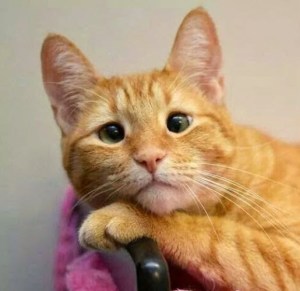 There's a time to sit back and enjoy humor passively and then there's a time to create our own.  Now's the time.
Kitty cats have allowed me to care for them most of my years. The last of my four kitties crossed Rainbow Bridge more than two years ago.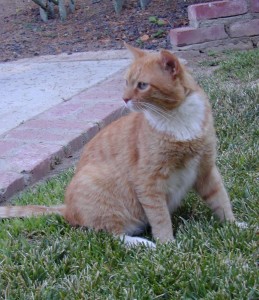 Although, my husband and I have chosen to be without cats for a while, I still love 'em. You'll find me lingering by the kitty displays at pet stores before buying treats (bribes) for my neighbor's doggies or sitting with a resident cat when visiting a friend.
Pinterest knows my affinity for kitty photos and sent me this photo based on my interests. Of course, I had to share it (without permission). I hope that the website WeLoveCatsAndKittens.com won't be too terribly upset about my use of their photo for a very good reason.
I want YOU, dear Caregiver, to create YOUR OWN FUN.
If we keep engaging in passive laughter–looking at things that make us laugh, we'll soon lose our ability to find our own JOY in life–especially, while caregiving.
Let's create some FUN, together!
What goes through your mind when you see this photo?
The following captions are what came to my mind as I looked at this cat's expression.
What? It's 2015… ALREADY?
It's a new day for caregiving. Who knows what'll happen!
YOU have Dementia? Prove it!
I HAVE dementia? Who says?

Go ahead, impress me!

Yeah, so what's on your mind? 
And finally, something my husband asks a lot:
YEAH… so whacha lookin' at?
Did you smile?  GOOD!
Now, it's your turn.
Share a little JOY!
Write the first thing that pops into your mind in the comments section (below), after you look at that kitty's expression!