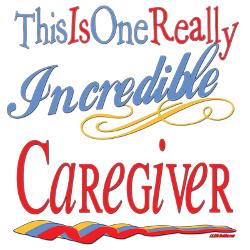 Encore: Whose casa is mi casa?
Thank YOU, Right at Home of Calgary, Alberta (Canada) for sharing Humour for the Caregiver on Wellness  about finding the JOY in caregiving.
I love your lead-in message about working all day and then coming home to one who needs us as we need respite, BUT…
The video you chose illustrates one of the many times, my husband and I decided to ENJOY our time caring for my father in our home while he valiantly tried to make sense of a world with a brain stricken by dementia.
As I view the video again, I recall that day at the dining room table in our California home. Despite receiving a later diagnosis of Alzheimer's, my father remembered certain details. I was shocked at the time that he remembered this one detail!
Reflecting on the 14th anniversary of my father's passing, I am comforted that our time with him can bring joy to others. I am heartened knowing that our loved ones are rarely gone forever. They continue living in our hearts and memories.
I can laugh, now, after my father insisted…
Click on image below to watch on YouTube after reading above-linked article.

Just in case the box above does not display a video for you to view, click on Caregiver HUMOR – Mi Casa es Su Casa? to view the video on YouTube.
Thank YOU, for helping care for our loved ones who want to remain Right at Home – Calgary.