A little weekday FUN for caregivers.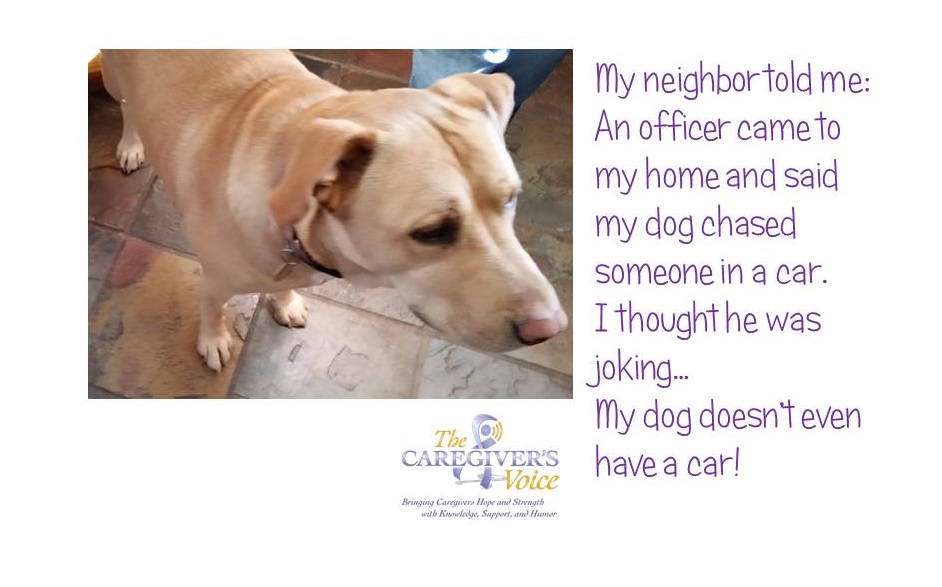 IMAGINE: Google's and China-based Baidu's self-driving cars, could make this a reality. Program the location and let your dog go on a ride in the car. For a really FUN ride, leave the window open to let your doggie enjoy the wind on his/her face!
Credits
Neighbor's dog, Shadow in the kitchen waiting for a treat.

Unattributed author of joke on the Internet, revised and adapted for use here.