Overwhelmed Caregiver Backs Car into Closed Garage Door
Uh ohhh, a case of caregiver dementia!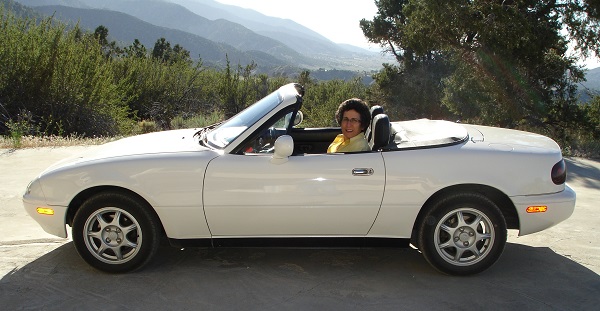 One morning, after a fitful night of tossing and turning, my mind filled with thoughts…
What else can I get done while out and about with my father?
Oh, I'd better get the papers together and drop them off to the accountant.
I'll need to ask the doctor about that article I read online… oh, I need to print out a copy, first.
As dawn breaks, I help my father get ready for his doctor's appointment. My mind is still racing.
Do I have the notes for my father's doctor?
Do I have what I need for the accountant?
Do we need more milk?
It's all to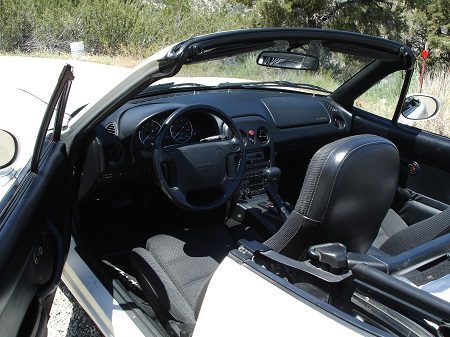 o much; yet, I muster enough focus to make sure my father is in the car with seatbelt fastened before I walk to the driver's side.
It feels nice to go California cruisin' with my dad in my Mazda Miata convertible with the top down.
I start the engine, shift into reverse, step on the gas. BAM!
"What was that?" my father asked.
I wondered the same thing… GEEZ!
"I hit the garage door," I replied.
"Why?" he asked.
CRAP! Better turn off the car before we get asphyxiated! How stupid.
Getting out, I look at the back end of my precious little car and then at the garage door. In the dark, I can't see much. Grabbing the remote from the pocket in the car door, I walk to the back again and then press the remote hoping the garage door will open without breaking apart. It makes a lot of creaking noises as it opens.
Already late, I back out and then close the door. Shaken, we're on our way.
BOY, do I feel like an idiot!
I'll never do that again!
Yeah, right!
Have you done anything as stupid?
Watch the 3-minute video here:
There's a name for times like these… Caregiver dementia. Fortunately, it's reversible.
For more information, click to visit:
The Real Leading Cause of Dementia – Not Alzheimer's
Surviving Caregiving – Symptoms of Caregiver Stress or Burnout