Can I Survive as a Caregiver?

And by the way, is it too much to ask for
a Sprinkle of JOY?

presented by Brenda Avadian, MA
Brenda's INSPIRING messages
bring HOPE, STRENGTH, and JOY
to family caregivers and the professionals who help them.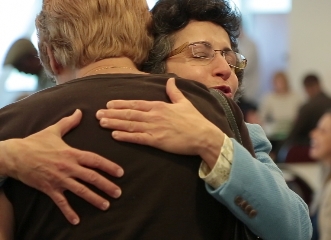 As care partners, we can find a sprinkle of JOY while caring for our loved ones," says Brenda Avadian, caregiver spokesperson.
Audiences are touched by a sensitive yet poignant balance between the hardships and JOYs of caregiving.
"These uplifting, funny, and joyous experiences will bring caregivers hope and much-needed strength to cope from one day to the next," says Brenda.
"Do we LAUGH or do we CRY?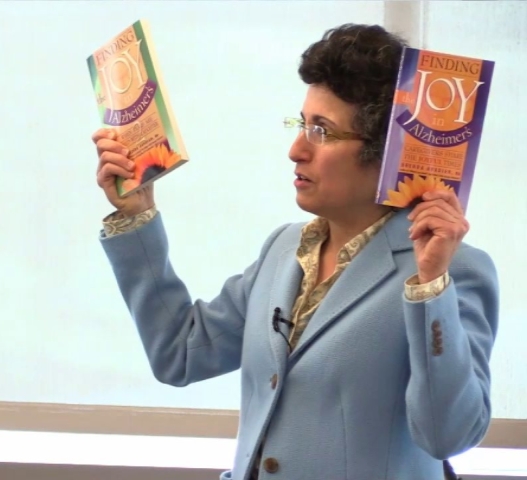 Speaker and author of nine books, including the pioneering caregiver memoir, "Where's my shoes?" My Father's Walk through Alzheimer's and the Finding the JOY brand of books, Brenda expertly addresses the entire scope of the caregiving experience, including –
diagnosis
care options
medical decisions
family members
legal and financial issues
loss
She puts it on a personal level that I can understand. I don't need to know professional terms. I was having a pity party today and I needed this message.


—Lowell Andersen, Caregiver for Wife
Hurley, South Dakota,
You are a master of story who entertained the audience by weaving [in] humor… I would absolutely recommend you to anyone in need of an animated, humorous, and heartfelt spokesperson.

—SuzAnn Nelsen, Director of Supportive Services
Santa Clarita Valley Senior Center, California
OUTLINE of sample presentation
How and Why my husband and I got involved.
How we made the decision. Don't do it our way!
The joys, challenges, and hardships of caregiving.
Diagnosis
Respite options
Community support
Joy through the hardships, including –

dissenting family members
uncertainty
finances
medical decisions
being forgotten
care options

Lives significantly altered
Wonderful stories that shared the many emotions and joys of caregiving. I'd recommend this speaker to others!

—Margaret Scott, RN Director of McMillan Adult Day Service
Terre Haute, Indiana
Speaking professionally for 36 years, Brenda Avadian delivers a unique presentation tailored to your/audience's needs.
Brenda is very passionate and engaging with the group. The genuine honesty and willingness to share her personal experiences, really makes the life of a caregiver come to life, so that all can relate. 

—A Professional
Contact Brenda Avadian, MA