Welcome to The Caregiver's Voice Media Room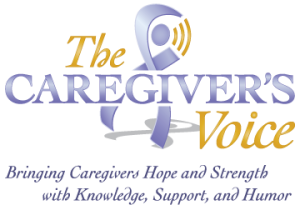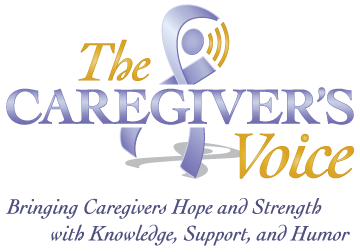 TheCaregiversVoice.com celebrates 15 years of helping caregivers for adults with cognitive impairment. The facts remain:
More people are being diagnosed with Alzheimer's and other forms of dementia than ever before.
Even though we know more about dementing illnesses, we still don't have a CURE for the primary causes such as Alzheimer's, Parkinson's, Lewy body, and vascular dementia.
Despite more information available, today; families still arrive at the doorstep of caregiving with very little preparation.
The 25% rise in diagnoses over the past dozen years combined with the severe reduction of state and federal budgets mean families will bear the caregiving burden alone.
Our mission at The Caregiver's Voice is to bring hope and strength to caregivers of adults with brain impairment through awareness, support, and humor.
Thank you for visiting and please browse and click on the links we provide to other pages on our site.
Brenda Avadian, MA
Caregiver Spokesperson, Advocate, & Author
Executive Director, TheCaregiversVoice.com
TCV MEDIA KIT

TCV MEDIA RELEASES
Click here for The Caregiver's Voice media releases
THE CAREGIVER'S VOICE (Podcasts & other Audio)
Click to HEAR The Caregiver's VOICE
Clickable Links to Radio shows, other audio, and video.
MEDIA COVERAGE and RADIO INTERVIEWS
Caregivers' Stories Dealing with Alzheimer's.  Huffpost Live Video Interview June, 2014     Brenda Avadian with Amy Newmark, Editor in Chief of the Chicken Soup for the Soul: Living with Alzheimer's, and Caregiver blogger, Nancy Wurtzell. Host Caroline Modarressy-Tehrani. (Click to view post and view embedded video.)
The Dr. Carol Show (Morning Show in Nashville, TN)  [Link Unavailable]
Dr. Carol interviews Brenda Avadian, MA, of TheCaregiversVoice.com and the Alzheimer's Association. Brenda quickly weaves three tips with stories in this 13-minute segment: Finding JOY through the Tears.
Reuters Money: As the Cost of Care Rises, Families Bear the Burden  [Link unavailable]
Excerpt: Trying to predict what it's going to be like to care for an elderly parent is like trying to see into the 17th dimension.
Right at Home includes The Caregiver's Voice Blog as one of
8 Great Caregiver Blogs
After a dozen years, we made it to the Top 50 Aging and Gerontology Blogs.
See under "Hospice and Elder Care." A great resource for the media and caregivers!
MSNBC Interview: Money hiders risk a wealth of woes
[Updated 10/19/2017: Link no longer available]
Excerpt: Brenda Avadian, a 49-year-old caregiver advocate from Pearblossom, Calif., says "her heart stopped" when she found a packet of 30-year-old U.S. savings bonds shoved between two books while visiting her father.
Caring.com: What Causes That "Old-Person Smell"?
We know it when we smell it, though it can be hard to describe, and even harder to talk about. Sometimes we describe it as musty, sometimes as medicinal, sometimes — sadly — we just find it vaguely unpleasant. But what causes that "old-person smell"?
MORE MEDIA COVERAGE of Brenda Avadian, MA and The Caregiver's Voice
ABOUT BRENDA AVADIAN, MA
Brenda Avadian, MA, Executive Director, founded The Caregiver's Voice in 1998 while caring for her father who lived with Alzheimer's disease. As a prolific author and national spokesperson for family caregivers and professionals, she brings hope and strength to caregivers with knowledge, support, and humor. (Read more about Brenda.)