This brief video is a wonderful tribute to the young men and women of Middlebury College (Vermont) who have adopted Butch, a man with cerebral palsy.
If you ever wonder if anyone would care, watch this video. It's A Wonderful Life.
For 50 years, generations of young people have been picking up Richard "Butch" Varno to bring him to the home basketball and football games. Football players pick Butch up before basketball games and vice versa. It began in 1960 when Butch's grandmother was struggling to get her 13-year-old grandson's wheelchair through the snow. She didn't struggle for long when the college stepped in to help and the rest is a half-century of history.
You don't need to love sports to be moved by this video.
In 13 minutes you will be deeply touched by the caring and passion of generations of youth who for 50 years who have helped someone to enjoy the special moments in life while imparting powerful life lessons that bring the best out in others.
Picking Up Butch will take only 9 minutes of your busy life, but stay with you a long-long time.  ENJOY and be touched as I was.
Brenda Avadian, MA
TheCaregiversVoice.com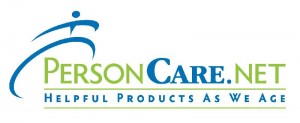 Thank you to PersonCare.net,"Home of Helpful products for Caregivers and Loved Ones" for bringing this to the attention of The Caregiver's Voice.