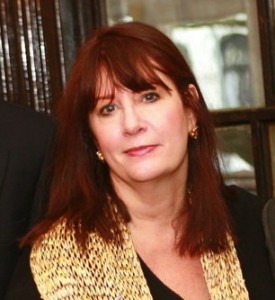 Guest blogger Julie Davis of ParentGiving.com shares 6 tips in her home safety guide for loved ones with Alzheimer's.
Guest Post by Julie Davis
Not everyone with Alzheimer's disease or another dementia can stay in their home, but when it is an option, it's essential to take safety precautions to make living at home easier and ensure that your loved one is protected from wandering, one of the greatest threats to his or her life. According to recent statistics, 6 out of 10 people with dementia will wander away from their home and, because of their memory issues, will be unable to find their way back. Among wanderers who aren't found within 24 hours, half will have a serious, even deadly, injury.
Fortunately, there are Alzheimer's safety steps you can take to prevent wandering and make the home a safer environment:

Use door and/or seat alarms that alert you and other caregivers if your loved one attempts to leave the home on his or her own.
Create a caregiver team. This may include friends and family members as well as a home aid. Work out a daily schedule so that everyone involved knows when they're "on duty." Primary caregivers need a respite, yet also need the peace of mind that comes from knowing your loved one is being cared for when you're away.
Consider adult day care services for your loved one. A few hours, whether every day or only occasionally, can give you a break and provide him or her with enriching activity. Be sure the facility has experience with Alzheimer's patients.
If your loved one is still able to live on his or her own, you'll want to check in frequently. Ask relevant questions when you check in to determine the level of confusion/clarity for each day: Have you had breakfast? Have you showered? Are you watching TV? Are you going to take a nap? Did you eat lunch? Who else have you talked to on the phone today? A high level of confusion indicates that your loved one should not be alone.
Talk to your loved one's doctor about when he or she needs to stop driving. This is a stressful turning point—ask for advice on how to approach it.
If driving is still okay, place a sign on the dashboard of your loved one's car in case he or she becomes disoriented or lost. It might say: "If I seem confused, please call police" or place a bumper sticker on the car reading, "Silver Alert: If this car is out after 8 pm, please notify police."
It's also important to continually reevaluate the needs of your loved one and recognized when it's time to move to assisted living and possibly memory care. Alzheimer's is a progressive disease—it will only worsen over time. Doing some research on future options will allow you to be prepared when the time comes.
Julie Davis is the chief content officer for Parentgiving.com, a website dedicated to the health and wellness needs of seniors and their caregivers, both near and far. In addition to an online store, Parentgiving offers hundreds of informative articles that allow people to age well and stay independent. Julie has been a health and fitness editor for over 25 years, has written over 50 books and developed more than two dozen magazines and websites.