You never know when a family emergency will completely alter the rhythm of your day-to-day existence. Despite the daily onslaught of work, I was reminded of what remains important  in my life–relationships with family and friends.
Needs Heart Surgery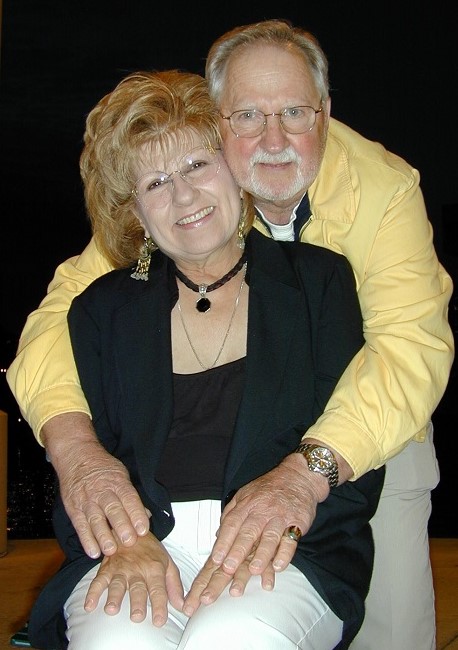 Monday morning, I learn that my father-in-law is in the hospital. He is not feeling well. Turns out he needs heart surgery. I call my husband at work who was preparing to leave on business travel.
David calls his dad (in another state) and after a few minutes decides his father needs one of his sons to be with him. His brother and sister-in-law who would usually respond to such a call are out of town on a mini-vacation between work assignments and in an area will no cell-phone reception.
David arranges to have his work covered by his understanding co-workers and manager who had over the years answered the call of their own family emergencies.
Inoperable Brain Damage
Later that evening, a police officer calls for David. After I explain that David departed to be with his hospitalized father, the officer explains that my twenty-year old nephew is in the ICU due to a freak accident. Four years ago when I saw him he was a weed-thin six-foot teen. The officer asks for my help in locating his mother as they have been unable to reach her. They had tried contacting others with no luck, until I answered.
I was still working at the computer when he called around 6:30pm. I entered as much information as the officer shared including his name, contact information, and a case number.
Harrowing Five Hours
For the next five hours, I make phone calls starting with my brother-in-law. There could be a chance I might reach him. No luck. I leave a message. Next, I call the ICU to get information before calling David. Despite privacy laws–I am not a blood relative (he is my sister-in-law's son from a previous marriage), I face the reality that I may be the only available next of kin–if you could call it that.
With each subsequent phone call, I piece together a decent amount of information on the nature of the accident, the damage to his brain, his current condition, and best guess prognosis given the nurses' experience with this kind of injury. Things weren't looking good for my nephew.
The nurse in charge of his care that evening volunteers that his friends had been with him during the day and would return later that evening. Already tired from a workday starting at 5:30am and the stress of my father-in-law's hospitalization, I ask the nurse to have one of them call me when they return and give him my number. The mom of one of my nephew's  friends who is a social worker calls and tells me she had been making calls since noon, shortly after the accident and has not gotten any replies. Where is everybody?
I realized then that given the nature of the injury and the time that had passed since the accident, my sister-in-law may not be see her son–her only child–alive. (His father died years earlier.)  How can there be a place in America that has no phone service given all our technology? There's the internet! That's a good thing, because my brother-in-law thought to send me information about where they were staying and for how long.

ICU keeps him "alive" with technology
As the hours tick by, I move into high gear (with the help of chocolate). While ICU uses advanced technology to make his heart pump blood through his veins and keep his organs alive, I look online for contact information for the place my brother-in-law and his wife (my nephew's mom) is staying. The office is closed–it's after hours. Despite feeling an urgency to make the next call, I keep hopeful and leave a message. I even send an eMail. Miraculously, the worker decides to return to her office later that evening, reads my eMail then calls. She can't find them but leaves a note for them to call me when they get back. She offers to keep an eye out for when they return.
Nearly twelve hours after the accident, my brother- and sister-in-law are making the six-hour drive to the hospital. SIGH of relief! Mom sees her son on life support and begins to face the painful reality of her son's irreversible condition.
Visiting him…involuntary body movements…where is he?
He was sixteen when I last saw him. The person who lay in that ICU bed, hooked up to an assortment of "life"-giving technology, had become a young man. No longer a spindly teen, he had grown into a muscular adult with his grieving girlfriend by his side. My heart ached for her knowing the loss she will experience at such a young age.
Three days later, I am at his bedside with his girlfriend. Mom and my brother-in-law have been at the ICU the entire time spending time with her son and talking with the continual stream of visitors. Even though he is mostly brain dead, we massage his forearms, speak to him–call him by name, let him know who we are, where he is, and what happened. ("You had an accident.") Most of his brain has already suffered irreversible damage due to lack of blood flow.
Still, he has to be here somewhere!
We agree he hears us and maybe even sees us. Even his nurse, on the afternoon shift, admits she feels the same way after her brother experienced a similar fate recently.
As we talk to him and massage him, it is a bit unnerving to see his hands move inward, his head move slightly (left and right), and even his shoulders rise and hunch inward. Yet, we were given the assurance that these are just the body's reactionary movements without brain function. Could these be the movements from what remains of a minimally functioning brain stem? Although he is still legally alive, I can just hear my nephew from afar–Hey guys, whacha doing? I'm here! Look at me? Hey, can you hear me? Whose body is that? But who can really know?
Will Donate Organs
Although, my sister-in-law doesn't want to hasten his demise by removing life support; she,  in one of the kindest and most-giving gestures I know, offers to donate her son's organs once he is pronounced dead. Her son will live on through others' whose lives will be saved or extended because of his healthy organs.
Meanwhile…
My father-in-law's heart surgery, which was scheduled for Friday morning, was postponed until Tuesday. Blood tests revealed an elevated creatinine level, which could place him at risk for kidney failure during surgery. He's been nervous all week.  I feel for him as this just prolongs his worries.
Your thoughts, prayers, well-wishes are all welcome as my family goes through a very challenging time right now. And may reading this experience help you when you have to answer a family emergency.
Brenda Avadian, MA
www.TheCaregiversVoice.com