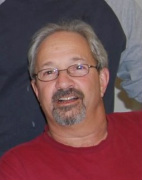 Guest Post by Bart Astor
In the seven years that my wife and I served as caregivers to her mother, we made many mistakes. Some of those I know were detrimental to my mother-in-law and some to the whole family. For example, we moved her four times in that short period–to a retirement community, to an apartment, to a long-term care facility near us, and then to another facility that provided better care at a lower price that was near my wife's sister.
Sound Reasoning
Our reasoning behind the moves was sound. She tried the retirement community but her husband of 54 years died and she wanted to "go home."
We supported her choice to live independently but that didn't work well. She soon needed an emergency response system and we worked out arrangements with neighbors and the local police to check on her. But it was almost an hour away from us and although we visited at least once a week she soon needed more attention than she could get in that apartment. We hired people to help her but gradually she needed more help. After much discussion and repeated falls in her apartment she finally agreed to a long-term care facility. Unfortunately, it was a half hour away from us and the visiting hours didn't work well for our schedules. It was also not near friends she had or the rest of the family. When the prices increased dramatically, we all decided she would be better off in a less expensive but nicer place near my wife's sister in Texas. She moved there and two years later died there.
Our reasoning was sound, indeed. Or so we thought. But imagine the stress we put her through. Although we were smart enough to invite her to help in the decision-making process, in retrospect we made some huge mistakes.
Mistake #1: Not Planning
Our first mistake was that we didn't think clearly enough about the future. How naïve we were to think she could actually live independently in an apartment, even though it was in the town she knew. She didn't drive, couldn't take the bus, and wouldn't pay for a cab. How would she get around? How many of her friends would be able to visit? How many were even still around? We set up a health support system but it was not enough. Our mistake? Besides not planning, we didn't understand. When she said she wanted to go home. She meant the past; we thought she meant Cranford.
Mistake #2: Didn't Account for Caregiver Stress
Our second big mistake was not considering the toll it would take on us as caregivers and how much that toll would affect my mother-in-law. Driving through awful traffic to get to her apartment several times a week was torture, especially after a long day of work. Weekends were better but that meant scheduling visits around our need to run errands and have some kind of social life. The weekly visits soon became three times a week. After she fell for the third time and couldn't get up, we scurried around and found a long-term care facility that would take her. It was nearer to us, but still 20-30 minutes away. When we moved her to the last place she lived, in another state, we were so relieved. We just hadn't taken into account all that was involved in being caregivers.
Mistake #3: We Tried to Do it Alone
The third mistake was that we took it all on ourselves. We didn't involve my sister-in-law and her family enough. Although she couldn't take an active role because of distance and family obligations, there were things she could have done from afar that would have made it easier on my wife and me who bore the brunt. We just didn't know how to delegate to her. Had we done so, we all would have been better off. When my mother-in-law went to live near my sister-in-law, we continued to handle all of the financial and legal concerns. My sister-in-law had the onsite stress, but by sharing the work it was easier on all of us.
While we made some big mistakes there's one thing we did right that to me is the most important! We always kept my mother-in-law involved in all decision-making. We never overruled her, even when we disagreed. If I have one message to emphasize, it's this: "Don't try to parent your parent – they are not our children. It's their lives so treat them with the respect you'll want."
Bart Astor is the author of twelve books including Baby Boomer's Guide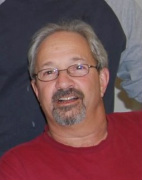 to Caring for Aging Parents. He also has written numerous articles, testimony, grant proposals, training and technical manuals, white papers, and website content on a variety of subjects including student financial aid, college admission, eldercare, insurance, and corporate social responsibility. Bart also was the publisher and founder of the College Planning Quarterly. You can get more information about his book at Baby Boomer Eldercare.