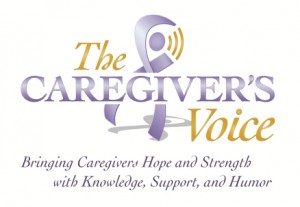 The Caregiver's Voice new website to debut April 25th.
Thank YOU.
Thank you for sharing time from your busy lives to help choose the design and functionality of The Caregiver's Voice new site. Much of what you shared by phone and email is now included in the newly designed The Caregivers Voice website scheduled to launch on April 25th.
We've tested the new site on smart phones, tablets, laptops, and desktops.
You've given us the thumbs up on our soon-t0-be easier-to-use site that reflects a more updated look. (YIKES! I'm still amazed at how fast technology progresses. It feels like we just did an update. We did in 2o1o. Does this mean we should start planning now for a redesign?)
This is so exciting!
Next week Tuesday and Wednesday (April 23 and 24th) will mark the start and the end of TheCaregiversVoice.com data migration from the old to the newly designed site. Service will be interrupted as files migrate from one server to another.
Once all the files are have made the journey, we'll be up and running by April 25th.
We welcome your feedback on any bugs, glitches, etc. that you encounter while using our new site. You know how it is … no matter how closely you check everything; there are always those few things that remain hidden until you go public. Then they're there for everyone to see!
Right now, we've made as many changes as we can to the test site. Want to see it again? Click on the logo.
Robert Robles of SD Internet Marketing has been a dream to work with–easygoing, knowledgeable (at least he can answer all my questions!), and resourceful.

Jessie Phillips' work with our new logo and the background of our site has paid off with a world-class design. Jessie of Jessie Design is also a dream to work with. Her creativity is boundless and I feel fortunate that her mother-in-law (Debbie Phillips) referred her and that Jessie she agreed to work with us.
WE NEED YOUR FEEDBACK starting next week, April 25th. Either write to me directly or call.
If your experience is not what you expect, we want (no, make that, NEED) to hear from you.
Brenda Avadian, MA
Executive Director
TheCaregiversVoice.com