Crossword puzzles have long been touted as a tool to keep our brains mentally active in order to reduce or delay the risk of Alzheimer's disease.
Are you a crossword puzzle fan? What if you could test your skill against others in a fun competition nationwide? You don't have to be a master; this fun event is open to novices, too.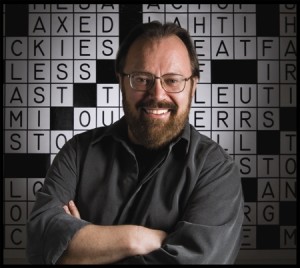 The Alzheimer's Foundation of America (AFA) has partnered with Merl Reagle, renown puzzle master, for the National Brain Game Challenge on Sunday, September 25.
Reagle, whose popular Sunday crossword is syndicated in newspapers nationwide, has crafted a series of challenging, fresh-themed puzzles that lead to a single solution.
The AFA has created this educational and FUNdraising event to boost awareness of lifestyle choices that promote brain health; alerting the public about AFA as a resource for support services and information about memory concerns, successful aging and caregiving; and raising funds for AFA's programs and services nationwide.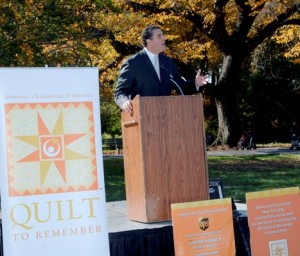 Eric J. Hall, AFA's president and CEO says:
There's an enormity of fear around this disease. People feel there's nothing you can do; yet, scientists have found two important components that mitigate the risk of Alzheimer's–social interaction (having relationships and staying engaged) and cognitive stimulation (doing puzzles, for example).
Reagle and his wife, Marie Haley, of Tampa, Florida have a personal interest in the cause, having been primary caregivers for "1,000 days" for Marie's mother, who had Alzheimer's disease.
Alzheimer's disease is devastating to the people who have it, but it's especially tough on family caregivers, who are perennially overworked and underfunded. After seeing its impact close up, I've always wanted to do my share to benefit the cause directly, and I thank AFA for giving me that chance."
Merl Reagle, co-starred in Wordplay and plays himself on The Simpsons.
Players pay a $25 registration fee, which will give them online access to the puzzles on September 25 at exactly 3 p.m. ET. The contest ends September 27.
The grand prize is $5,000. Additional prizes will be awarded. AFA will announce the winners on September 28th. For more information and to register, visit Alzheimer's Foundation of America's National Brain Game Challenge [no longer accessible].
With the National Brain Game Challenge, we hope to replace fear with fun, and send the message that it's never too early or too late to embrace brain health.
Eric J. Hall, AFA President and CEO
Brenda Avadian, MA
Alzheimer's / Dementia Caregiver, Expert Spokesperson, Coach, and Author
Editor, TheCaregiversVoice monthly Newsletter
The Alzheimer's Foundation of America, based in New York, is a national nonprofit organization that unites more than 1,600 member organizations nationwide with the goal of providing optimal care and services to individuals confronting dementia, and to their caregivers and families. Its services include counseling and referrals by licensed social workers via a toll-free hot line, e-mail, Skype, and live chat; educational materials; a free quarterly magazine for caregivers; and professional training. For more information about AFA, call toll-free 866-AFA-8484 or visit www.alzfdn.org. For specific information about successful aging, visit www.alzprevention.org.