Now that we've entered the 13th b'ak'tun of the Maya Long Count Calendar and are only 4-plus days  before the start of the New Year (Julian calendar), TAKE ONE STEP NOW toward a goal you didn't yet achieve.
C'mon, you say you didn't make any resolutions at the beginning of the New Year?
The New Year still remains a mark of a new beginning–a time for hope and a fresh start.
Look forward to a new beginning and feel better about yourself by taking just one step, now.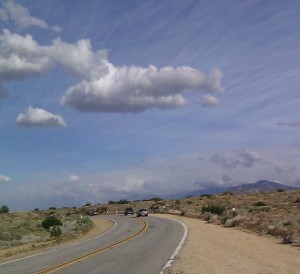 On most New Years' eve mornings, I take several hours to look back on the year. It feels as if I'm looking in my rear view mirror at the roads I've traveled. The view is often framed as a picturesque painting, except on a rare occasion.
Late this year, for the first time in my life, I went on a diet after 15 extra pounds attached themselves onto my body. Sure, the last several years, my LIFE road has crossed menopause, hypothyroidism, and cravings for chocolate.  But I had enough when I felt my belly jiggle each time I drove up the bumpy road to my home. Then I saw another woman trying on clothes in Macy's dressing room. Fat hung from her waist. When I looked up at her face, I saw ME! By August, I decided to lose 15 pounds. I have about 5 – 6 more to go.
As I get ready to change lanes into the New Year, I look left and right for potential obstacles.
While trying a lifestyle lane change with diet and exercise, a LOT of obstacles like celebrations, dinners with alcohol, and delectable desserts make it almost impossible to move forward. Although, I don't deny myself some of these temptations; I am mindful about using small plates and bowls and drink far less than a college student. These days, more than two drinks take away the inhibitions and the calories add up; so, I often opt for water.

Join me in looking back then carefully navigating past the obstacles to change lanes in the New Year.
Hope reigns anew that a simple transition from December 31st to January 1st will bring a new beginning.
On New Year's Eve, join me. I'll be reviewing the handful of goals I wrote at the start of the year. I am amazed each year how many of them see the light of day. Sometimes, even with life's unexpected twists and turns, the spirit of the goals carry throughout the year; whether the actual goal is realized or something different.
Join me again, on New Year's Day. I'll be up early setting forth a rough map for the New Year. I'd like to have a sense of where I'm going.
We have the power to choose which roads we will travel in the coming year.
Brenda Avadian, MA
TheCaregiversVoice.com
For a different perspective on setting goals, and the old Harvard study, read CEO.com read Consider NOT Setting Goals in 2013