In the Face of Pain® Offers Help and Hope for Caregivers
Guest post by Lee Woodruff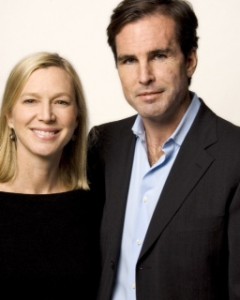 Five years ago, my husband, Bob, was injured by an improvised explosive device while on assignment in Iraq. After he awoke from a five-week-long coma – also known as the longest five weeks of my life – he was in a tremendous amount of pain. Like me, I'm sure many caregivers can tell you from personal experience that there is nothing worse than seeing a loved one in pain.
The enormous responsibility that comes with being a caregiver can be overwhelming.
Many of us are unprepared for this role and often lack the knowledge needed to effectively care for someone else. I found myself in that very position when Bob was injured.
Being in a position of not knowing empowered me to seek out invaluable resources and share with other caregivers to help them navigate through the journey of taking care of a loved one in chronic pain.
Last month, I participated in a webinar that introduced In the Face of Pain, an online toolkit that contains a wealth of information designed to empower caregivers, health care professionals, people with pain, and others to advocate for better pain care. It serves as a one-stop resource for caregivers looking to:
Become better informed.
The dozens of fact sheets featured on the site help caregivers become more knowledgeable about condition-specific and population-based pain. You can also sign-up for a newsletter to receive timely pain management news.
Be inspired and inspire others.
One of my favorite features of the In the Face of Pain is the Voices of Hope section, where more than 80 individuals share their candid thoughts about how pain has affected their lives and motivated them to act in many diverse ways.
Get involved in pain research.
Find out how to get involved in pain research, understand the basics of clinical trials, and find trials relevant to a specific disease or condition.
Last month was Pain Awareness Month; yet, for a caregiver, pain can be a lifelong journey. I encourage all caregivers to first take care of themselves, so that they can take care of their loved one. Learn and gather as much information as you can because as the saying goes, "Knowledge is power."
In the Face of Pain is an online resource provided by Purdue Pharma L.P. for pain management advocacy.