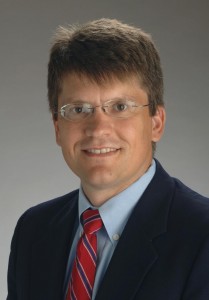 Join the Lewy Body Dementia Association (LBDA) for a webinar on "Exercise and Dementia," presented by Dr. Jeffrey M. Burns.
Dr. Burns will discuss the evidence that physical exercise is beneficial for the brain and promotes healthy brain aging.
Webinar on Exercise and Dementia
with Dr. Jeffrey Burns

Wednesday,  March 6, 2013
2 – 3pm ET (11am – noon PT)
Dr. Burns will also examine studies supporting the idea that exercise may be a viable prevention strategy and therapeutic approach for treating neurodegenerative disorders such as Parkinson's disease, Alzheimer's disease,  and dementia with Lewy bodies.
Link no longer available.
Jeffrey M. Burns, MD, MS is the Edward H. Hashinger Associate Professor of Neurology and the Associate Director of the University of Kansas Alzheimer's Disease Center. Dr. Burns also directs the Clinical and Translational Science Unit and is the Associate Director of the Heartland Unit for Neuroscience Trials.