Guest post by Erin Palmer
You may need a Home Aide
When an aging loved one is no longer able to live independently, it is tempting to jump into the role of caregiver yourself. However, it is not a responsibility to be entered into lightly. You may want to consider the points in the post, To Be or Not to Be a Family Caregiver as you deliberate the right course of action for you and your family.
If you decide you cannot serve as primary caregiver, you have absolutely nothing to be ashamed of. You have been honest and realistic with yourself and your loved ones about existing professional and family commitments. Now you can turn your attention to finding the best at-home care available for your parent, spouse or other close relation. This too is an arduous task that requires time, research and careful consideration. The following information can serve as your roadmap for the journey that lies ahead.
Decision #1: Hiring Directly vs. Using an Agency
At first glance, hiring a home aide you've found via word of mouth or local classified ad may seem like the easiest and cheapest way to go. But the logistics of directly employing someone are often cumbersome. As an employer, you are responsible for everything from payroll taxes to workers' comp insurance to scheduling and supervision. It's important to consider the specific needs of your loved one. If they need full-time or even round-the-clock care, one home aide isn't going to cut it. Are you prepared to manage a staff?
The hourly rate for an aide hired through a home care services agency can be significantly higher than someone you hire directly. But by the time you've paid taxes and insurance (both to cover the employee and the work he or she does) for your direct hire, you may be breaking even with an agency hire. And remember to factor in the value of the time you will spend in your new HR capacity.
Another option is to hire an aide as an independent contractor or freelancer.That way, the employee is responsible for their own payroll taxes and insurance. This arrangement may work well if you are lucky enough to be hiring someone you know well and trust, especially if they have a lot of experience in both the caregiving and business aspects of the industry.
Ask the Right Questions
The interview process will differ substantially depending on whether you choose to hire directly or go through an agency. If you are interviewing candidates for direct hire, it's a good idea to include the family member who will be receiving the care in the conversation. Start with broad questions to give your potential hires a chance to tell you about themselves – experience, knowledge, passion. Why did they choose this career field? Then you can talk about your loved one's particular needs and preferences. Gradually steer the conversation toward specifics like hours, availability, time-off requirements, etc. Be sure candidates provide you with references and inform them that you will be conducting background checks.
If you are auditioning agencies, make sure you get in writing what all their fee schedule covers. Are they Medicare certified, meaning they can accept payment directly from Medicare? Do they accept other third party insurance? How do they screen their employees? Do they offer training or continuing education opportunities? What kind of supervision is included and will they automatically send replacement workers when your aide is unable to be on duty? Perhaps most importantly, will the agency allow you and the care recipient to personally vet employees before they assign someone to you?
Iron Out the Details
The key to a successful employee-employer relationship is to establish clear expectations. Of course, this includes a work schedule, the days and hours you need covered; but it also requires a comprehensive job description. What types of personal care do you expect? Are cooking and cleaning required, and if so what kinds? Will the aide need to drive your loved one to doctors' appointments and other activities? Be sure everyone is on the same page with the agreed upon parameters of the job. With the understanding that Alzheimer's or dementia can impede your family member's comprehension of the situation, do what you can to ensure that he or she will not be making inappropriate demands on the caregiver.
Personality is Important
Lastly, never underestimate the human connection. You can find the most qualified health care professional in the world, but if his or her personality doesn't mesh well with your loved one, the patient-aide relationship is doomed to failure. Finding a caregiver who is compatible with your family dynamics will ensure effective communication and build trust.
Choosing a home health aide is undoubtedly a difficult job, but once completed, it can provide you with unparalleled peace of mind. Work through the process step by step, put in your due diligence, but also be sure to follow your gut. Rely on your extended family for support in the decision-making process and trust that the right person is out there.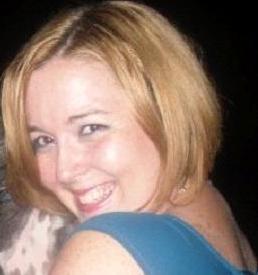 Erin Palmer is a contributor to U.S News University Directory a leading resource for locating online nursing and allied health programs from accredited colleges. The directory also offers a growing collection of education articles and career videos for your review. For more information please visit U.S. News University Directory website.