Hearing loss is a public health issue.
Can you imagine living in a world where you can't hear music?
Can you imagine not being able to hear the dialogue of your favorite movie?
Hearing loss is a problem shared by many of all ages, but did you know that hearing loss is becoming a leading disability among seniors?
Researchers at the University of Michigan Health System found that approximately 44% of people suffer from significant hearing loss by age 69 … 66% by age 79 … and 90% after age 80. The number of Americans affected by hearing loss is also expected to rise — from about 36 million Americans today to 78 million by the year 2030.
It's not just growing older that's causing the problem.
Baby boomers were the first generation to experience loud rock concerts. Boomers' hearing health is being constantly challenged by our noisier-than-ever environment, which includes car alarms, video games, power tools, lawn mowers, motorcycles, subways, busy airports and … personal listening devices.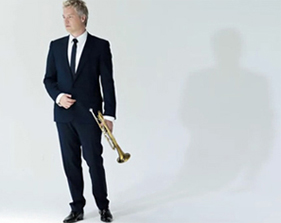 Because of this, The New York Eye and Ear Infirmary (NYEE) has released a new Public Service Announcement  [Link no longer available] featuring world-renowned trumpeter and composer Chris Botti with a voice-over narration by composer, singer, author, actor, and activist Sting.
The PSA was created to raise awareness about hearing loss, particularly among baby boomers and urges viewers to visit I Like My Hearing, a new educational website about hearing health.
Hearing loss can impact our relationships, work, leisure pursuits and even safety. That's why all adults should take control of their hearing health as soon as possible.
It's never too early to be concerned about your hearing health.
If you think you may have hearing loss, a professional hearing test is recommended. Testing for hearing problems is as easy and painless as it is vital. Such a test will indicate the type and severity of the loss, and will help your physician decide what type of treatment is appropriate for you.
Learn more by visiting I Like My Hearing where you can take an Online Hearing Quiz to find out how healthy your hearing really is
Guest Post by Holly Alonis, WestGlen Communications
On Behalf of The New York Eye and Ear Infirmary