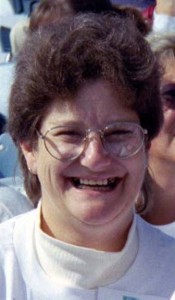 My eighty-two-year-old grandmother had Alzheimer's. Most often she would refer to my Mama as He. I had gone over to Mama's house to help out with Grandmother. While helping Grandmother, Mama and I were discussing Father's Day.
Without her hearing aids, Grandmother was hard-of-hearing and was feeling left out of the conversation. She asked me in a bawdy-broad voice, "Are you going to buy her a Father's Day gift?"
What? A lucid moment? Was Grandmother back to being the bawdy-broad we knew while growing up? Mama was actually back to being a she?
I thought for a moment and told Grandmother, "You know what, I should."
"My mom has been both father and mother to all of us kids for most of our lives."
I don't remember exactly how old I was when my parents divorced, but I do know that my father was not around for most of my life.
Mom wasn't perfect, but she managed to keep a roof over our heads one way or another and some kind of food in our mouths. She worked two or three jobs to support us, so she wasn't home much. On her days off she would take the bunch of us riding around or fishing on Old Hickory Lake.
On Father's Day, I pondered my friend Jan's e-mail signature block— "The Heart Always Remembers" and then followed my mother's example.
I spent time with her and Grandmother. I gave them the best gift I possibly could so their hearts would remember. I thanked my mother for doing her best for all of us six kids.
Jamie Aguilar
Nashville, Tennessee

Adapted from
"Father's Day" p. 111 in
Finding the JOY in Alzheimer's:
When Tears are Dried with Laughter