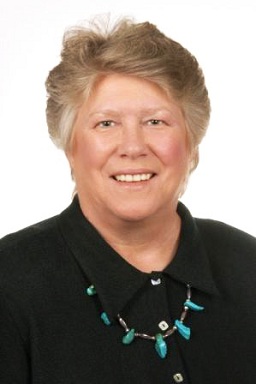 Essential Alzheimer's Education
Guest post by Diane Walker, RN, MS
Alzheimer's is a devastating disease characterized by dementia, including changes in memory, thinking, and behavior. An estimated 5.4 million Americans suffer from it, and though treatments are available there is currently no known cure.
It is important to know the signs for Alzheimer's so that treatment can begin as quickly as possible to slow the decline.
This article covers the basics of detection and diagnosis of Alzheimer's, as well as the best ways to handle care of the disease.
Detection
Often, Alzheimer's disease goes undetected because the signs of the disease are confounded with the normal signs of aging. While it is true that occasional lapses in memory can occur in normal aging, there are several distinct signs that indicate Alzheimer's is present.
Early warning signs for Alzheimer's include lapses in memory that affect daily life, such as forgetting about appointments or misplacing important objects like glasses and hearing aids. Confusion with time or place is also typical; people may forget the year or season, or find themselves someplace with no recollection of how they got there. People with Alzheimer's may also have trouble completing familiar household tasks like using the microwave, or may have trouble solving problems like crossword puzzles that previously would not have been difficult. Finally, people who suffer from Alzheimer's may display changes in mood or personality, becoming withdrawn, suspicious, anxious, or depressed.
Diagnosis
If a loved one is displaying the symptoms listed above; take them to be evaluated by a healthcare professional who specializes in memory related disorders. Alzheimer's disease can only be diagnosed through a comprehensive medical examination, including a thorough medical history, a physical and neurological exam, tests such as blood tests and brain imaging, and testing of mental status.
Even if your loved one displays only a few of the symptoms listed above, a comprehensive medical examination is still a good idea. The earlier Alzheimer's disease is caught, the earlier treatments can be put in place to slow the disease's progression.
Care
Care for loved ones with Alzheimer's and dementia can take many forms, depending on the stage of the disease.
In the earliest stages, people with Alzheimer's are still often able to function independently despite mild changes in their ability to think and learn, and to an outside observer they may not even appear to have dementia. This early stage can last for years, and during this time family members are often able to care for their relatives on their own. The role of the caregiver in this stage is to provide loving support and companionship and to provide assistance with basic daily tasks that may have become challenging. Even more importantly, though, the role of a caregiver during the early stages of Alzheimer's is to make plans for the future, for when the disease is more advanced.
Dealing with Alzheimer's disease is never easy … by knowing as much about the disease as possible, you can make informed decisions about your loved one's care.
As the disease progresses, the person with Alzheimer's will have increased trouble expressing thoughts and emotions, and have difficulty in performing routine tasks like bathing and getting dressed. They may become frustrated or angry, or behave in unexpected ways. These changes will require a more intensive level of care, with structured daily routines adapted to the person's more limited capabilities. During this challenging time, many families choose to bring in an outside caregiver trained in Alzheimer's care. Having a trained caregiver present to help with activities of daily living decreases the burden on family members, allowing them to focus on their relationship with their loved one without being responsible for all the support needed to complete simple daily tasks. Particularly since advanced stages of Alzheimer's can last for many years, it is important to have assistance to avoid burnout from taking care of your loved one on your own.
Dealing with Alzheimer's disease is never easy. But by knowing as much about the disease as possible, you can make informed decisions about your loved one's care.
Diane Walker, RN, MS is the Vice President of Quality, Compliance and Outcomes at Griswold Home Care, the world's oldest non-medical home care organization. Since 1982, Griswold Home Care has provided non-medical home care services including personal care, homemaking, and companionship. Griswold Home Care's proprietary 15-step screening process ensures that they refer only the most competent and compassionate caregivers in over 150 locations across the nation.