"As we commemorate the tenth anniversary of the National Family Caregiver Support Program, the U.S. Administration on Aging proclaimed 2011 as The Year of the Caregiver to celebrate the role of family caregivers and to raise awareness of the growing number of people dedicating their lives to caring for elder loved ones. It is important to honor these caregivers."

Brenda Avadian, MA Founder
TheCaregiversVoice.com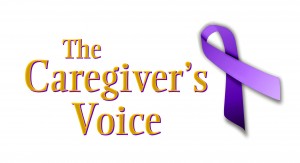 Every month, The Caregiver's Voice recognizes a family or professional caregiver for a loved one with cognitive impairment caused by dementia (Alzheimer's, FTD/Lewy Body, Vascular, Parkinson's, etc.) stroke, cancer brain, or trauma. The Caregiver's Voice gives VOICE to family and professional caregivers.
We are growing the Caregiver of the Month program while celebrating deserving caregivers. Co-Sponsors who JOIN US will help us fulfill our goal of giving each Caregiver of the Month a —
Caregiver of the Month Plaque (with the sponsor's logo).
Cash award or gift certificate.
Gift – a product or service that our caregivers can use.
Those who believe Caregivers Deserve Recognition, please contact me for co-sponsorship information.