Protect Your Loved Ones From Fake Pharmacy Sites and Dangerous Counterfeit Drugs
Guest Post by Carmen A. Catizone, MS, RPh, DPh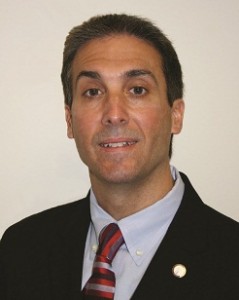 These days, buying prescription drugs from the Internet is easy, but finding a safe source for those medicines is not. The Food and Drug Administration warned consumers earlier this year about a potentially dangerous counterfeit version of Adderall tablets being sold on the Internet – the tablets contained the painkillers tramadol and acetaminophen rather than the active ingredients in the authentic ADHD drug, Adderall.
Unsuspecting Americans have suffered health consequences and even death due to taking drugs purchased from fake online pharmacies.
An emergency room doctor, suffered a stroke after ingesting the fake drug.
Todd Rode, a computer programmer from Chicago, filled out an online form to obtain prescription drugs for depression. He died after taking the product he received from an overseas online drug seller.
In a similar case, a man ordered what he thought were medications to treat anxiety and pain, but the drugs he received were super potent, causing him to suffer brain damage, a heart attack, and leading to a car accident that left him hospitalized and in a coma. This victim now has permanent brain damage.
In several other instances, victims have become addicted to drugs sent to them without requiring a valid prescription, and some have died from accidental drug overdoses.
Libby Baney, JD, published an editorial piece on rogue internet drug sellers, telling the story of her sister Ali who became violently ill after taking a drug she ordered from an Internet site. Ali thought the site was a legitimate Internet pharmacy, and ordered her regular allergy medication online for convenience, only to receive a product that caused her to suffer intense headaches and stomach problems, requiring attention from health care providers.
The AWARxE consumer protection encourages consumers to make an informed choice when buying medications online by using resources provided by the National Association of Boards of Pharmacy® (NABP®). As part of its mission to protect the public's health, NABP has reviewed, and continues to review, thousands of websites to determine if they maintain safe pharmacy practices. Unfortunately, the majority do not.
NABP has reviewed more than 9,800 websites selling prescription drugs. AWARxE alerts consumers that only 3%, or 328, of these sites appear to be in compliance with state and federal laws and NABP patient safety and pharmacy practice standards. The other 97% of these sites are considered rogue sites and are listed as Not Recommended on the AWARXE website.
Of the sites reviewed, those currently listed as Not Recommended are characterized as follows:
87% do not require a valid prescription
50% offer foreign or non-FDA-approved drugs
59% use an online questionnaire to evaluate patient health and medication needs, which can be very dangerous
24% are located outside of the United States and selling drugs illegally to patients in the US
Such sites often distribute counterfeit drug products that may contain too little or too much of the active pharmaceutical ingredient, and often these products contain toxins such as glue, chalk, and rat poison.
Be aware that a website claiming to be a "Canadian pharmacy," may actually obtain its medications from countries in Asia, South America, or Eastern Europe, where quality standards are more lax and counterfeit medications more widespread. While counterfeit medications can surface anywhere, they are significantly more common in developing foreign countries. That is the problem with buying medicine from foreign sources – you never know what you're getting.
In addition, it is illegal for pharmacies in Canada to fill prescriptions unless ordered by Canadian-licensed prescribers. So, if an online Canadian pharmacy is in compliance with Canadian law, it would not fill a prescription written by a US doctor. Also, websites using online questionnaires to issue "prescriptions," do not establish the valid patient-prescriber relationship recommended by both Canadian and US authorities and required by law for many prescriptions in the US. Further, US law does not permit Internet pharmacies in Canada to sell medications for importation to United States residents. So, AWARxE cannot recommend any Canadian site selling drugs to Americans because US Food and Drug Administration (FDA) regulations prohibit this activity. Prescription drugs imported from other countries are not FDA-approved and their safety and effectiveness cannot be ensured because they are outside the legal structure and regulatory resources provided by Congress.
Safest Way to Shop for Medicine Online
AWARxE wants consumers to know that the safest way to purchase prescription medications online is to look for the VIPPS® (Verified Internet Practice Pharmacy Sites) seal, and check the VIPPS list at AWARxE to make sure the site is listed there. VIPPS-accredited sites are in agreement with all federal and state regulations and NABP safety standards. Some VIPPS-accredited sites may even offer discount prescription programs to help offset the cost of medications.
More information about the Not Recommended sites is available in the [updated 2017]  NABP Internet Drug Outlet Identification Program Progress Report for State and Federal Regulators (PDF document).
About the Author
Carmen A. Catizone, MS, RPh, DPh, is the Executive Director of the National Association of Boards of Pharmacy® (NABP®) and the Secretary of the Association's Executive Committee. He currently serves as a Governor of the Pharmacy Technician Certification Board (PTCB) Board of Directors and Chair of the PTCB Certification Council. He is a Past President of the National Pharmacy Manpower Project and the National Conference of Pharmaceutical Organizations as well as a past member of the United States Pharmacopeia (USP) Board of Directors. He has also acted as a reviewer on several advisory boards and has provided expert witness testimony and consultation in the areas of pharmacy practice and regulation.
AWARxE® is a consumer protection program provided by the National Association of Boards of Pharmacy Foundation®. Founded in 1904, the National Association of Boards of Pharmacy is an impartial professional organization that supports the state boards of pharmacy in creating uniform regulations to protect public health.