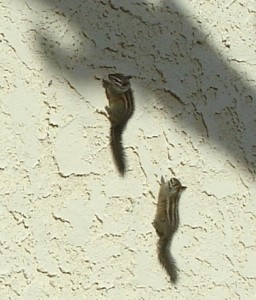 Long-distance caregiver based on the East coast needs visitors for a friend with dementia who lives alone on the West coast.
Long-distance Caregiver Asks

My mother and sister visited California to see our close family friend with advanced dementia. She just turned 70. It is heartbreaking. What is worse is that she is completely alone in California. She was not married, has no kids, and she was an only child; so, she has no siblings or nieces or nephews.
Before she was diagnosed and even after, we tried to get her to move to New York to be by us. It never happened. After this visit and seeing her response to simple things like putting a stuffed toy in her hand or giving her some ice cream, we thought it would be great if there is a volunteer group that can send someone just to hold her hand or put a doll in her hand … someone to talk to her even if she can't. Any information is appreciated.
The Caregiver's Voice Answers
How wonderful that your family members are being such good friends for your California friend who lives alone with advanced dementia.
In fact, you're more like long-distance caregivers, making sure she has companionship–someone to hold her hand or to sit with her and keep her company.
There are three options for you to start with.
Seniors Helping Seniors – a national in-home services organization that matches seniors who want to provide help with those who are looking for help. SHS started in 1998 with the idea that seniors can help each other age better and that those who give and those who receive benefit equally.   Adapted from SHS website. – TCV Ed.
Depending on where she lives, a local church or community group may be able to send someone to sit with your friend.
If your family is the fiduciary and she has assets, you might be able to arrange and pay for in-home companion care through any of the in-home care organizations. Simply search for "in home care services.
I hope you can find a workable solution among these three options. Later, you will need to consider full-time in-home care or residential care.
Brenda Avadian, MA
Alzheimer's / Dementia Caregiver, Expert Spokesperson, Coach, and Author
Editor, TheCaregiversVoice monthly Newsletter and The Caregiver's Voice Book Review
Also see: Caring.com – How to deal with resistance to in-home care?