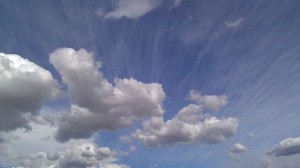 Family caregiver asks how to handle it when her mother challenges her answers and doesn't trust that she has her best interests.
Caregiver Question
My mom lives with us and has the beginning stages of Dementia. She challenges just about everything I say.
She will ask me something and when I answer she challenges me. She doesn't believe me.
For instance, I took her car and got gas for her. I used her Chevron gas card as she wished. When I got home I gave her the receipt and told her after a couple of days we will go online and pay it. She said no they take it out of her account she doesn't have to do anything. I said yes they do take it out of your account but we have to tell them when to do that. They don't do it on their own. She told me I was wrong and it has never been that way. I just said OK. She left the kitchen and went to her room angry. She came out later and said after thinking about it she was wrong. This is a rare thing that she admits or even can think it through enough.
I told her my main concern is that she doesn't trust that I have her best interest at heart and would never tell her something that is not true. Anyway I am not sure how to handle situations like this. I would appreciate your help.
Thank you so much.
The Caregiver's Voice Answers
Most likely, your mother is trying to grasp some control over her life. Despite her early-stage dementia, she aware that she's losing her abilities.
You and I would behave no differently as we try to assert ourselves.
Take Naomi Feil's advice (pioneer of validation therapy): Connect with your mom by meeting her where she is–in this case, agree with her, initially.  As you succeed in connecting with your mom, she'll feel better about your relationship with her.
This agreeing and redirecting is hard because we caregivers believe we must be honest. Your mother only knows how she feels and may not remember the details. Comfort her as she tries to control the situation–her way of holding on.
When she views you disagreeing with or correcting her, this causes friction and escalates her fear that she may not be able to trust you.
It's wonderful that you still involve her and tell her what you're doing. Now try to connect with her. Agree with her. Let her know with your words that you have her best interests at heart. For example, "I can see how you say that, Mom. Thanks for reminding me." Later on, just ask her, "Mom? When would you like to approve payment for the gas out of your account?"
In taking little steps forward to connect with your mom by initially agreeing with her, you'll strengthen your relationship and make life easier for both of you.
Brenda Avadian, MA
Alzheimer's / Dementia Caregiver, Expert Spokesperson, Coach, and Author
Editor, TheCaregiversVoice monthly Newsletter and The Caregiver's Voice Review [updated link 2017]

For more information
Naomi Feil's work, read The Validation Breakthrough: Simple Techniques for Communicating with People with Alzheimer's and Other Dementias, Third Edition [Paperback]
Although, Gladys Wilson does not speak, Feil's work to connect with her is truly inspiring. See it in this 6-minute YouTube video illustrating Feil at work.
Consider also, Teepa Snow's Gems of Alzheimer's / Caregiving starting on slide 22 where she addresses the different abilities and how we can interact with each–for example, connecting through agreement then redirecting.