Alzheimer's Caregiving Webinar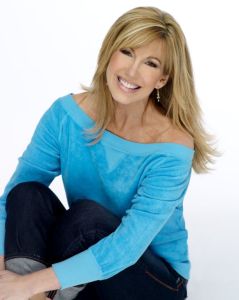 Featuring Emmy-winning TV personality and Alzheimer's advocate Leeza Gibbons and other Alzheimer's disease experts, there will be a free webinar on Tuesday September 20, 2011.
Americans fear an Alzheimer's diagnosis second only to cancer. Unfortunately, Alzheimer's disease is on the rise—with a new case in America every 70 seconds—and more people are unexpectedly finding themselves in the life-changing role of caregiver.
Caregivers are often stressed and depressed, struggling with the demands of this difficult job. While many caregivers are eager for information to help better care for themselves and their loved ones, they often end up learning as they go, without a clear path forward.
WEBINAR DETAILS
To provide Alzheimer's caregivers with answers to their most important caregiving questions,
Leeza Gibbons has partnered with Novartis Pharmaceuticals Corporation and a panel of experts to offer Conversations in Caregiving, a live webcast at 8 pm ET (5 pm PT) on September 20, 2011—the eve of Alzheimer's Action Day:
During the free, 90-minute webcast, Leeza, as well as renowned Alzheimer's expert Dr. James Galvin, an elder law attorney, and a social worker, will provide caregivers with tips and answer questions during a live Q&A session
Caregivers can log on to submit questions and view the live event at AlzheimersDisease.com
Key Figures
Nearly 15 million family members and friends provided unpaid care for a person with Alzheimer's disease or another dementia in 2010.
 Alzheimer's caregivers are more likely than others to rate the emotional stress associated with caregiving as "high" (40% vs. 28%).
In 2011, the first baby boomers turn 65—the age when the risk for Alzheimer's increases; one in eight boomers will get Alzheimer's disease after 65.
Caregivers are more likely than non-caregivers to describe their health as "fair" or "poor" and are more apt to report that caregiving negatively affected their health.
Brenda Avadian, MA
Alzheimer's / Dementia Caregiver, Expert Spokesperson, Coach, and Author