CARETAKER to The American Dream
The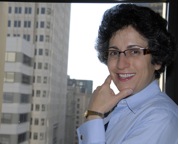 Caregiver's Voice added TADWU.US (The American Dream Wake Up United States), an informative and sometimes entertaining health and finance blog authored by Brenda Avadian in 2006.
In 2010, The Caregivers Voice expanded the column to a Health & Finance column written by multiple authors to bring you the answers you need, the wealth you deserve, and health to make it all worthwhile.  Click here to read the Health & Finance articles.
  Today, TADWU.US returns to its Avadian-authored roots as Avadian's Musings – topics that cause us to pause and ponder.