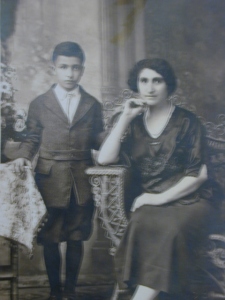 My father, Martin Avadian, was born overseas in 1910. Two years after his father died, at age ten, he and his mother came to the United States by boat. They processed through Ellis Island and moved in with his aunt until his mother remarried and had two more sons.
Over the years, much changed in the world and through the highs and lows, my father remained calm.
We called him by his first name in Armenian, Mardig (MAR-deeg) for Martin.
What would my father say?
While Martians attacked Earth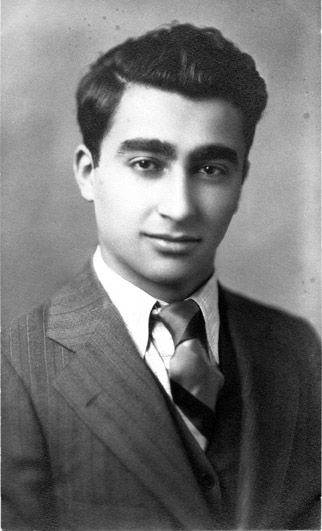 Years ago, Mardig told my husband and me that while the world panicked as Martians attacked New York, he chose to stay home and read. That now infamous day before Halloween 1938 was Orson Welles's radio broadcast of H.G. Wells's fictionalized book, War of the Worlds.
When asked why, given reports of people panicking in the streets–even in Chicago where he lived–, he explained, "If the Martians are attacking Earth, there's not much I can do about it. I may as well relax with a good book, if I am going to die."
After his head went through the windshield while his 10-year-old daughter learned to drive
Thirty-one years after the Martians didn't attack, he taught his youngest of three children to drive, when she sent his head into the front windshield.
She couldn't quite turn the wheel far enough to clear the last U-turn on a deserted road near Milwaukee's lakefront. The manual steering, brakes, and transmission of the family's 1959 Willy's Jeep, became too much and her strength gave out.
Like him, she ran on the calmer side during crises. At the tender age of ten, she got out of the Jeep, removed her sweatshirt, and wrapped it around his bleeding head. But trouble was brewing…
When her mother came back from her short walk, she screamed, "What have you done? You didn't pay attention did you?"
Even Mardig begged her to calm down. "It's nothing," he pleaded.
What? Nothing? He was bleeding profusely.
We survived that incident, the Jeep didn't.  I didn't drive until age twelve after that incident!
When Terror struck the United States on September 11, 2001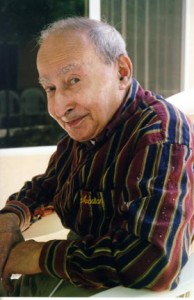 Mardig died on the 31st of March, a little more than five months before planes crashed into the iconic New York Trade Towers on September 11, 2001.
I often wondered, as he lived with late-stage Alzheimer's, what would my father say if he saw the terror strikes on TV?
Would he not believe what he was seeing as I did initially, hoping it was a news report of some crazy movie shoot?
I knew that he held tight onto the emotions even if he didn't understand the cause of them.
Over time, I felt grateful that he was not alive to witness the news reports of and following that fateful day. It was traumatic enough for us as a nation; I believe it would have devastated a man who adopted America as his beloved country.
With advances in visual technology, what would he say?
About schools of fish choreographed to swim together to music in a cruise line's advertisement?
Heck, he couldn't believe he was on television while we shot video of him and played it on TV in real time. He kept insisting that we call the station manager and say, "Hey, there's a guy on TV that looks just like me."
Seeing that man who looked just like him on TV was the only time, he didn't remain calm…