When incurable illness strikes or we reach a certain age, many of us begin to wonder about our legacies.
What has been my contribution to the world?
Will people remember me?
Sometimes, we'll take it a step further.
HOW will people remember me?
These are some of the questions we ponder as we ski down the hill of the second half our lives.
Such is the case with untimely deaths resulting from younger onset dementia and cancer.
Special education teacher and director of school musicals, Carol won't be forgotten. Her little sister's work —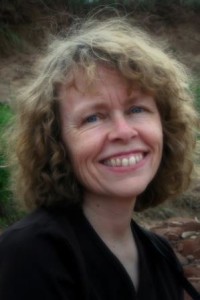 Katherine Arnup, PhD, professor emerita, author, and life coach — guarantees that Carol's legacy lives on. Author of "I don't have time for this!" Arnup explains that caring for her sister transformed her.
"I was the most death averse person you could imagine. I was the kind of person who never sent sympathy cards, disdaining their saccharine message, yet lacking the appropriate words myself. I was someone who, upon hearing that someone's father had died, steered a wide berth around them, explaining to myself that I didn't know what to say. I was afraid that just talking about death might draw me closer to my own mortality. I blamed shyness, my WASP upbringing, but, of course, it was fear."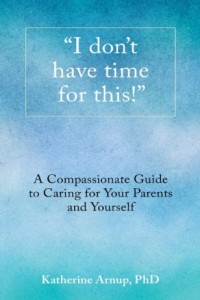 Dying teaches us that there is beauty and dignity in every moment.
And yet, 19 years after Carol's initial diagnosis of melanoma, her cancer returned. Katherine helped care for her. Carol's message to her little sister, before her death, "You're going to be an expert at this by the time you're done with me."
And this was part of Carol's legacy. Because, Katherine Arnup credits her sister with teaching her that "Dying teaches us that there is beauty and dignity in every moment."
A half dozen years ago, Arnup took a volunteer training course at a residential hospice program and has since been volunteering there. She talks with family members, cares for the dying, and through her actions carries out her sister's legacy of what really matters.
She sees people doing things they never thought they could do. "Providing physical care and comfort. Being a witness to the suffering of someone they love. Letting go of the things that dominate our lives – billable hours, email, cell phones and endless to do lists. I see people sitting in silence, holding the hand of someone they love, giving them a drink of water, singing them a song. These are the things my sister taught me. And now, these are the things I teach others. I tell them it is an honour to accompany someone who is dying. It is the hardest thing they'll ever do, and something they will never regret."
For more information, read Katherine Arnup's article, "Caring to the end: The meanings of hospice volunteering."
Will you be forgotten?
Likely not.
Your legacy will be shared by those whose lives you touched. No wo/man is an island and we are all inextricably bound.
You will be remembered.