What do you mean?
Recently, I viewed a video excerpt of a former caregiver claiming that despite being comfortable with both online and offline research, she couldn't find any information for caregivers.
The Caregiver's Voice REVIEW receives books with similar remarks in the introduction: I wrote this book because there is no information for caregivers.
WHAT?
As a publisher for 25 years, I'll take calls from former caregivers who want their stories published. I'll ask, "With over a thousand published books detailing diverse family caregiving experiences, how is your story different?" Usually, there's an uncomfortable pause.
"There's no information for caregivers."
Twenty years ago, I would have agreed.
I stumbled into this niche after being asked to write about my caregiving experiences. "Who cares about my experience?" I replied.
"We do!"
"Then show me the money," I said, having already written four books and tempering my excitement. It takes a lot of time, learned effort, and finances to reach enough buyers before a book becomes profitable.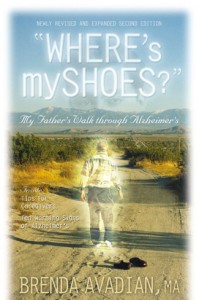 With funds from presold-copies, the hardcover edition of "Where's my shoes?" My Father's Walk through Alzheimer's was published a year later. Translated editions were released worldwide. It was the start of a trend with increasing numbers of family caregivers writing blogs, articles, and books about their experiences. I transitioned from corporate speaking to Expert Family Caregiver Speaker.  Attendees departed feeling inspired and informed with a twist of humor offering hope.
Years after my father died, I agreed to write the second edition. This was partly to stem the tide of questions following my keynote addresses and the hundreds of emails seeking closure to "my father's walk through Alzheimer's."
Should I write a third edition as people suggest? I'm not certain it's necessary. I feel complimented by their encouragement; but today, there are a lot more resources for caregivers.
Take time to research what's available.
When well-meaning family members and friends encourage you to write a book, take a deep breath. Enjoy visions of your title on Amazon.com and even on the shelf at your local bookstore. Kindly accept the compliment, then do your research. Writing the book is much easier than marketing. Read that, again. Take your time to read and research what's already there. You'll need this information to present to a publisher and to market your title.
Strengthen your presence online. TIME SAVER TIP: Instead of reinventing what's already available, inject your energy and enthusiasm into an established presence. By collaborating, you'll be of greater service. Scroll down The Caregiver's Voice homepage to see the topic areas we cover. We're flexible. Let's talk.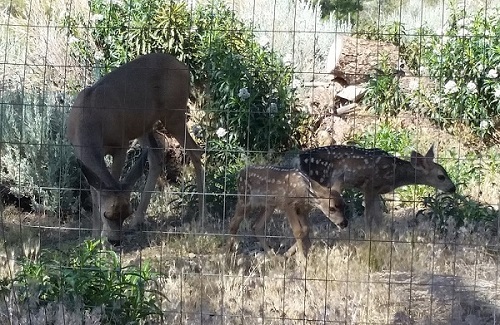 Helen Keller's words referring to how she communicated with the help of her teacher, Anne Sullivan, are apt here. "Alone we can do so little. Together we can do so much." By collaborating, we help caregivers to confidently navigate reputable and established resources for trusted information. When you find yourself growing excited about a new direction, look around. What's already there? Who's doing what your contributions can make even stronger? Send an email. Who knows where it may lead!
My next caregiver book will be a collaborative effort. The ideal co-author for my tenth book will be one who works in the caregiving industry, is already published, and has corporate or association ties to offer copies as a premium.
There IS information for caregivers.
We'll work together to offer even better resources.
For related information, scroll down or search for these words in bold, Collaboration and synergy in all areas of life, in Benjamin P. Hardy's article, The 2 Mental Shifts Highly Successful People Make.