Surviving Political Discourse by Saying It Like It Is
It's no secret, we're reeling in the midst of change in the U.S. Families are being torn apart, long-time friends are unfriending one another, and we're getting lots of "exercise" jumping to conclusions.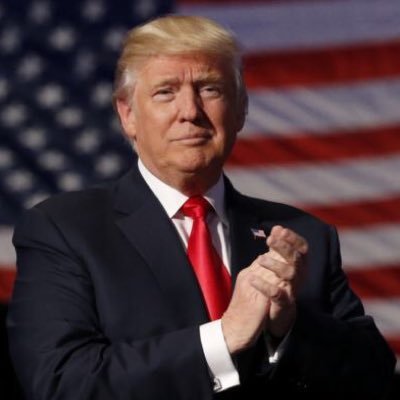 POTUS 45 is shaking things up. You can see some of what's on his mind @realDonaldTrump.
Never before have people felt so divided. Meaningful conversations are short lived when views differ.
Unless we become the "Divided" States of America, consider these three points.
1. We Know Nothing
Most of us speak from second-hand information. We have an opinion; yet, how many of us have met our nation's presidents and members of their families? While I've met and talked with some of the Reagans, distant family members of the Carters and Kennedys, and corresponded with Nixon (in my teens), most of my knowledge comes second-hand.
We often speak with authority about things we know very little. We're fooled into accepting as fact what we read, see, and hear. We forget the media's survival agenda is to be first. Accuracy suffers when you rush to publish. Consider the media's overwhelming reports of who was likely to be our next president and the outcome.
To some extent, President Trump's oft-repeated phrase, "fake news" is true. (Although, news is he displays some of his own – fake Time Magazine covers – at his golf courses.) Still, our insatiable desire for greater transparency makes me wonder if news reporting has gone too far. Who knew in the 1980s that millions of us would be privileged to view President Reagan's colon polyps on the evening news. Was this the appetizer? (Sorry!) And did we really need to know all the details (dress, cigar) of President Clinton's broken marriage vows with "that woman?" Earlier this month, we learned the First Lady refused to hold her husband's hand on two occasions. (Oh my!)

2. What We Do Know
Things appear to be clear at the shallow end of a swimming pool. Yet, many of us who opine loudly rarely dive for the details found in the deep end.
I inherited curiosity from my late father who lived with Alzheimer's. My friends and colleagues walk many paths. They have wide-reaching religious faiths and hold diverse political views. Curious, I ask a lot of questions. I believe there's a kernel of truth in each person's view.
People often say, "You're one of us." I've been a registered Independent for 39 years and vote across party lines on the issues. I simply ask questions to understand. I try to listen without judgment. Sometimes, I ask, "How do you know this?" Oftentimes, people don't have an answer.
If you're tired of stressful, stupid, or dead-end conversations, don't give up; try the following.
3. Converse Meaningfully and Say It Like It Is
Knowing that there's a lot we don't know, we can humbly say it like it really is. In graduate school I learned to always go back to the source of my information. "I read this on [media source]." "After seeing this on [news program], I believe…."  When we frame our remarks outside of our own authority (often based on second-hand information), we keep the lines of communication open. Unless I'm involved, my views begin with what the media report.
If you're feeling stressed about not having deeper and more meaningful political conversations, try using the language of bipartisan politics.
Admit the source of your knowledge.
Preface remarks with "I [saw, heard, read] this on [media source]."
Resist the urge to assume what you read, saw, or heard, is true.
Stay clear of the reactive trap – that is, to react to a news report as if it is factual.
For example, don't ask, "Do you know what [person] did?" (Were you there?)
Expand your perspective.
We only know what the media report. When we choose to be open minded enough to seek news and information from diverse sources, we expand and help balance our perspective.
Extend an olive branch.
Ask a person whose views differ from yours, "What did you hear?" "Where?" And then listen, really listen. You might be surprised when they compliment your receptiveness: I didn't know you're one of us.
Caregivers for people with dementia and dementia whisperers have learned communication skills that encourage dialogue and create inclusiveness. After all, we only know what we read, see, and hear. Asking questions keeps us open-minded and fosters meaningful conversations.
Share this article via email and social media and add your own experiences. Let's exercise our freedom of speech in a responsible manner and help to re-Unite our States of America.
PHOTO SOURCES:
POTUS 45 – an earlier @realDonaldTrump Twitter profile photo
Inaugural photo from Whitehouse.gov