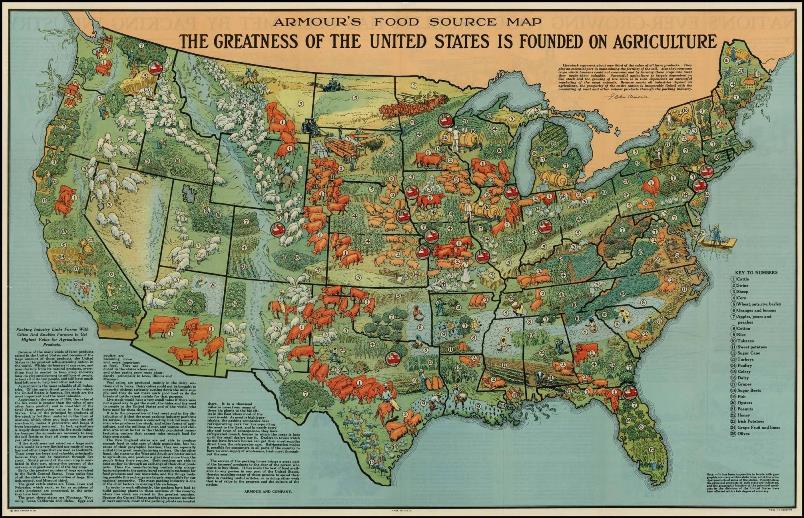 We hear that remaining active, eating wholesome foods, and using our brain for new and challenging tasks will help delay the onset of dementia.
This article looks at the middle ingredient of the three mentioned above–the food we eat.
Do you ever wonder where your food comes from?
Several years ago, a fellow Toastmaster gave a speech about organic produce and mentioned a farmers' cooperative. She raised my awareness; but I didn't take action until a year later when a member of our community mentioned the same thing.

For four years, I've been getting a box each week of locally grown organic seasonal produce. I can only have faith that eating foods not treated with harmful chemicals is beneficial to my health. The co-operative I use is Abundant Harvest Organics at about $22 a week.
40 maps that explain food in America
Scroll through the maps that are of interest to you.
Next time, when you're eating out, take a close look at the colors of food before you. I was surprised at how much of the fast foods we eat are variations of the same color–golden French fries, fire-grilled (brown) hamburger, yellow cheese, and a tan bun. Where's the green food (lettuces) or the red (tomatoes)? Where are the diversity of colors that make eating FUN and healthier?
I remember as a child, the fresh aromas of the produce section at Treasure Island, a grocery/department store in Milwaukee. My mother would go straight to the produce section to choose carefully in-season fruits and vegetables for our family of five.
Today, we have twice as many people on our planet and foods coated with wax and other preservatives, so they travel well. Today, we can eat watermelon year round.
I remember, eating canned tomatoes because tomatoes weren't available during Wisconsin's winters or because they cost too much. In either case, my mother's freshly canned tomatoes offered us a taste of summertime during Wisconsin's long winters.
Scroll to see maps 26 (What's your state's most iconic chain?) and 27 (How far are you from a McDonald's?) on the 40 maps link above. What price do we pay for fast-food convenience? 
We become what we eat.
My native state of Wisconsin used to feature cream puffs at the State Fair. In fact, I went each year for a combination plate of  Spanferkel (German-style roasted pig) followed by those puff-pastries filled with real Wisconsin whipped creme. My creme puffs and my hubby's chocolate eclairs lead to cholesterol-ridden nirvana.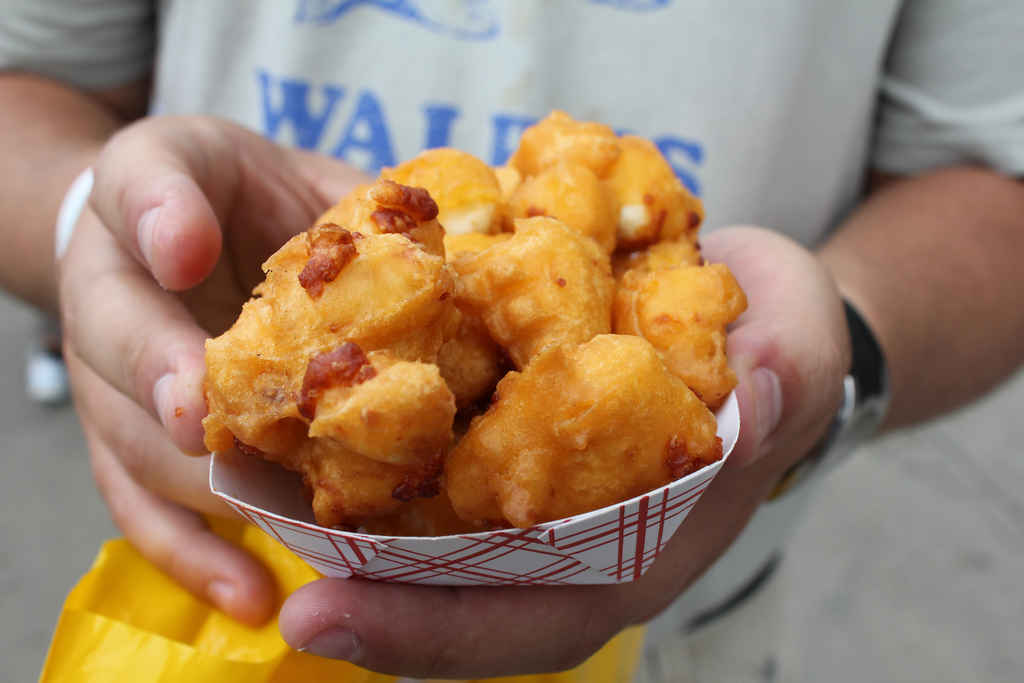 Today, I've discovered a newer comfort food in Wisconsin–cheese curds. When they're fresh, they squeak as you chew them. I came home with two bags of those treats when I visited last month. Now, if cheese curds are not fattening enough, they've created a new delicacy–breaded deep-fried cheese curds dipped in Ranch sauce. Gotta admit they are decadently good!
What is the comfort food of your state?   The Unofficial Comfort Foods of Each State in America
Meanwhile, the decadent devil on my left shoulder and the health conscious angel on my right, battle my future.
Both sides of my family have lived with dementia–my father (Alzheimer's), his brother (Parkinson's), and my aunt–mother's sister–(Alzheimer's). Had my mother's heart not been so weak, she may have lived a life with vascular dementia.
It's time I take care of myself.
As the words of long-lived entertainer George Burns on the eve of his 100th birthday and others who have said this, including New York Yankees' Mickey Mantle:
If I knew I was going to live this long, I'd have taken better care of myself.
The Most Common Causes of Death in each State in America   (Be sure to scroll down when the page opens.)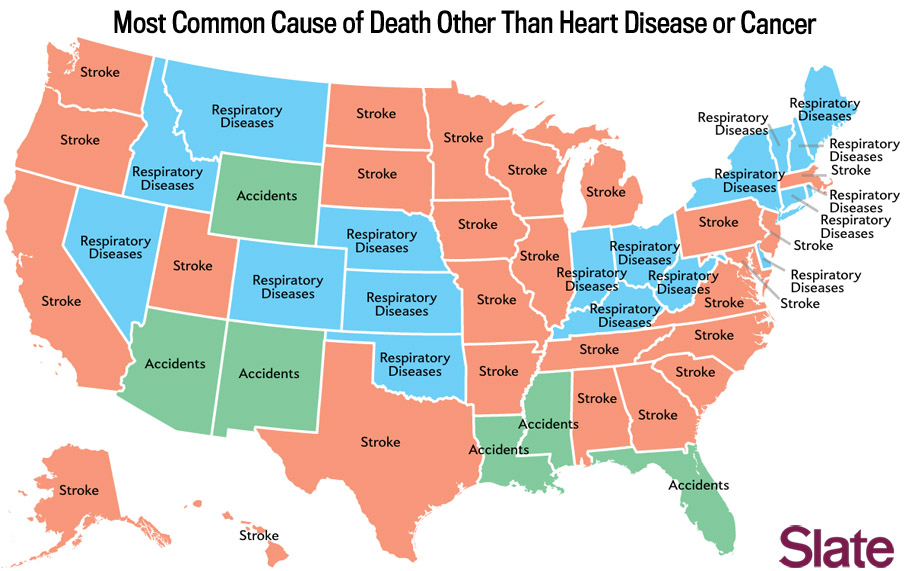 It's no wonder the most common cause of death is heart disease and stroke in Wisconsin. Then again, all those tacos seem to have the same results in California where I now live.
I'll just continue enjoying healthy colorful foods and drop in a decadent delectable on occasion, while taking steps to ensure the demons of dementia wait a while longer IF they must come knocking at my door.