It is World Alzheimer's Month and Dementia Awareness Month. What better month than to explore an issue that I've been musing for some time. First, come with me as we learn about a special plant in the rain forest.
While exploring in the rain forest, a young PhD researcher discovers a plant containing a compound known to prevent the formation of tau tangles, one of the primary hallmarks of Alzheimer's disease.

When he returns to the hotel, he sends a message to the team leader. Excited, the recently promoted leader and the researcher message back and forth about what this could mean. The plant grows freely, almost like a weed. Instead of creating a synthetic compound, which requires years of clinical trials to determine the safety and efficacy of the drug, the compound in this plant might be the missing link leading to a cure for Alzheimer's disease.

If prior research is correct in that tau tangles lead to Alzheimer's disease, the researcher and his team's findings could cure millions awhile preventing the onset of Alzheimer's and related neurological diseases in millions more! They'd receive the Nobel Prize in Medicine.
Unrelated to the above, last week, Biogen announced the FDA fast-tracked their early Alzheimer's treatment, aducanumab, which dissolves the brain of beta amyloid plaques and has been found to slow symptoms.
The researcher returns with various samples of the plant matter. As the team races to investigate further, news spreads. The excitement is palpable and rising fast. Local media outlets broadcast from the institute grounds. The AP picks it up and the world starts buzzing with the news.

The research team leader is summoned to the director's office.

The director and team leader discuss the researchers' work. The energy is high. The leader leaves confidently knowing the institute is 100% behind his team.

Months later after promising studies with mice, they watch eagerly as the top leaders of the institute will make a formal announcement. They're jaws drop as they listen… stunned by what they hear! "The institute has suspended further study in this plant compound due to failed outcomes."

Despite the promising outcomes (off-the-record), the National Institutes of Health with a generous infusion of cash from a major pharmaceutical company, are pushing research in the other leading hallmark of Alzheimer's disease, beta amyloid plaques.
Is a Cure for Alzheimer's being Suppressed?
What if there is a cure in ordinary plant matter?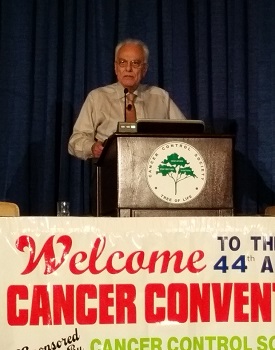 Over Labor Day weekend, I attended one day of the three-day Cancer Control Society's 44th Annual Convention. From 9am until 6:30, I listened to doctors and researchers speak of alternative therapies such as amygdalin (laetrile or vitamin B17 found in apricot pits), Poly-MVA, high doses of vitamin C, hyperthermia, coffee enemas, skin scrubbing, alkaline water, oxygen ("the enemy of cancer cells") and cannabis oil.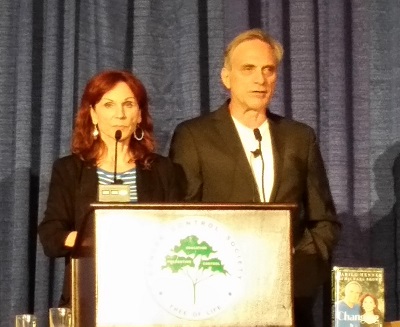 Cancer survivors, including Marilu Henner with her survivor husband, Michael Brown, took the stage to share what worked for them. Different therapies and combinations of therapies working for people with different types of cancer. While some combined alternative therapies with traditional treatments (surgery, chemo, radiation), others went the alternative route.
After dinner, I returned to watch the movie, Second Opinion: Laetrile At Sloan-Kettering , [this link is to a 3-minute trailer] which addresses a cover-up by top leaders at Sloan-Kettering (SK). Their leading scientist, Dr. Kanematsu Sugiura, discovered laetrile's effect of slowing tumor growth. B17 is a naturally occurring compound in plant matter and can't be patented. In other words, there's no money to be made. Facing pressure from funding sources (big pharma), top leaders deny the efficacy of B17 in slowing tumor growth.
Could There Be a Cure for Alzheimer's and Related Dementias?
If this is what happens with alternative therapies for cancer, who says this isn't happening with Alzheimer's research?
The lead story, although not factual, could be occurring in dozens of labs around the world. When big business interests are threatened, back-channels are employed to pressure government officials.
Common sense tells me the truth lies in the middle. The cure lies somewhere between current practice of medicine and alternative therapies, which have been around for centuries.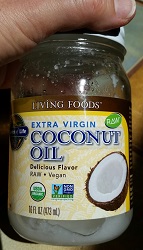 If we can put a person on the moon and take steps to colonize Mars, we can find a cure for Alzheimer's disease.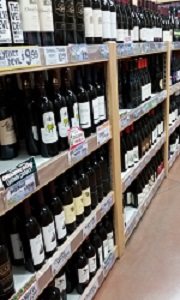 What if there is a way to significantly slow symptoms with acetylcholinesterase inhibitors used in conjunction with natural treatments like ketones found in coconut oil to keep brain cells fueled? Polyphenols such as resveratrol found in the fermented skins of grapes (more prevalent in red wine) may have some benefit as well. Instead, we read research reports (who funds this research?) claiming the ineffectiveness of these natural treatments.
While millions of families worldwide are helping feed, bathe, and toilet their loved ones, even a marginal step toward reducing dementia's deteriorating symptoms will have a monumental effect.