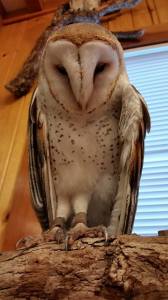 We all do it. We know what we want, yet we make excuses (uh-hmmm, reasons) for postponing smart choices in our lives.
Author Marc Chernoff offers "practical tips for productive living" at his website Marc and Angel Hack Life at lists 30 Things to Stop Doing to Yourself.
Choose the five items that resonate for you, today.
Choose five today, knowing you can revisit the article to look at others. Life is fluid. Our circumstances change. Our experiences change. And our needs change, leading us to focus on different aspects of our lives.
Which of the following 30 Things to Stop Doing to Yourself resonate for you right now? To get you started, I'll share which ones resonate for me, right now.
I'm focusing on these five items.
Items 1, 4, a little bit of 6, 20, and 25.
1. Stop spending time with the wrong people.
I am guilty, but not for the reason the author states. I need to spend less (no?) time with people I find toxic and draining. These are people who, despite life's bounties, complain endlessly and are ungrateful.
4. Stop putting your own needs on the back burner.
I was a bit judgmental in "Where's my shoes?" My Father's Walk through Alzheimer's when I wrote that my father placed conditions on doing things in his life. He spoke in "IF… then… " statements. IF he finished organizing his paperwork (never happened), THEN he'd travel to the countries he had longed to visit (never happened). As dementia gripped his mind, I helped organize his papers. He felt such a peace of mind, he agreed to visit us. I bought a one-way plane ticket from Wisconsin to California, where my husband and I cared for him.
Recently, I faced the humbling truth that I also set conditions in my life.
For the past six years, I've wanted to spend a couple nights in an over-the-water bungalow off a tropical island. Despite how much I talk about it, I've yet to take this trip. Of course, a recent devastating economic crisis gouged my savings… there I go, making excuses (uh-hmmm, citing reasons).
How often are caregivers guilty of setting conditions?
How fair are you being to yourself and your care recipient, if you continue ignoring your needs? If you are to survive caregiving, you need to place YOUR NEEDS on the front burner; otherwise, they'll simmer on the back burner until they lose steam and die or the opposite, boil over with bitterness.
6. Stop trying to hold onto the past.
I deal with this partially. I tend NOT to remember negative experiences; however, I hold onto paperwork. With the release of STUFFology 101: Get Your Mind Out of the Clutter, I'm eager to make an even greater dent in my own paperwork. But it takes time to review and oftentimes, I move slower while reflecting on and learning from mistakes I've made years earlier.
20. Stop wasting time explaining yourself to others.
Okay, although, it makes me a bit uncomfortable, I'll start right now. 😉
25. Stop acting like everything is fine if it isn't.
My dealing with this issue is a bit different from the author's explanation.
If someone behaved badly toward me, I often ignored it. Privately, I'd expend a lot of effort analyzing the behavior and trying to understand why. I'd even ask others who were present, but most people would say, "Let it go."
As I've grown older (wiser?), I've discovered that even though I can't do much about others' bad behavior, that I must speak up. Otherwise, bad behavior ripples outward, affecting others in multiple ways.
Life is a process of learning. As I get better at stopping these five practices, I'll review others that may become issues in my life.
Now, it's your turn.
To improve your own life, don't stop with passively reading these words. In the comments section below, write at least one item that resonates for you, as you read this. Add a comment. Taking this step now, will help you design a better life for yourself.