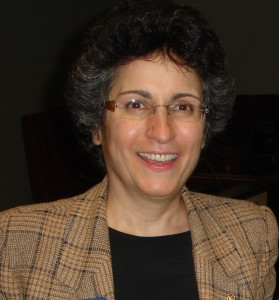 I often wonder how much the marginally nutritious foods we eat contribute to different forms of dementia.
Can you picture your grandparents sitting in front of the TV munching on cheese puffs?
In the Boomers: Aging Beats the Alternative group on LinkedIn; one of the members started the discussion: What the Food Industry doesn't want you to know based on a Huffington Post article by Robert Lustig, MD.  GRAS? Smoke It, Don't Eat it (GRAS stands for Generally Recognized as Safe). Lustig writes that GRAS is an FDA concept created by Congress in 1958 to distinguish substances in foods not needing regulation.
What are the substances we're eating today? And do they do our bodies any good?
Some people manage well and live long lives on junk food. My father lived 'til age 90. During the last decade before he moved in with us, he lived on hotdogs and baloney. He ate a lot of enriched white bread. But, he remained active with an ideal body weight.
I wonder if eating enriched wheat products over the years has caused glucose intolerance, or Celiac disease, in some people.

Think of it, the heart of a whole-wheat grain is removed and sold separately as wheat germ. A lower-cost "enriched" product is added that our bodies can't process. Wheat gets a bad rap while our bodies grow out of kilter eating fake stuff, all in the name of food manufacturers skimming ever-increasing profits.
Last month, Ann Vanino shared Gina Kolata's New York Times article:  Dementia Rate Is Found to Drop Sharply, as Forecast about two new studies in Europe that confirm researchers' hypotheses that "rates would fall and mental acuity improve as populations grew healthier and better educated."
This raises hope for all of us. If we take better care of ourselves, we will either slow the tsunami of elders living with dementia or at least delay the onset in the years to come.
I try to eat foods with clearly visible ingredients, starting with organic produce thanks to Abundant Harvest Organics, a farm co-op. About twice a year, I go "rogue" with an order of French fries.
READ the ingredients on anything you buy. If you can't picture the mysterious (un)"natural" flavors and other compounds listed on the label set it down and choose a better alternative.
We're faring poorly in the U.S.
Despite how much we talk about exercise and eating right, obesity rates are rising. Where else would you find a popular series entitled The Biggest Loser? While we're trying to LOSE weight, emaciated people around the world are scavenging for morsels of food. We're in DEEP TROUBLE!
For too long, food manufacturers have been mining the nutrition out of our foods. Instead, they package appetizing nuggets for us to nibble on, which contain virtually no nutrition our bodies can use. We're eating tasty and colorful food bits but at what cost? We're starving!
How can citizens of one of the richest nations in the world be starving?
We eat, and Eat, and EAT to fill our bodies with food that lacks any nutritional value whatsoever.
Our bodies crave food because we keep eating stuff that doesn't adequately fuel our cells. Because we keep eating, our bodies never have a chance to relax. We're tired; plus, we're getting FAT! No wonder we aren't motivated to do anything.
We end up end up being a burden on society because our health is down in the toilet.
Who bears this burden? You do. I do. We all do.
With only this one body during your life,
why wouldn't you take better care of YOU?
IF YOU AGREE, CLICK on the "SHARE" button at the top or the "+" button below and share this musing with one person you care about.