What will be the impact of Alzheimer's and dementia on Baby Boomers?
Over the last few years, there has been increasing media coverage of the aging Boomer population and the implications for healthcare policies around the world.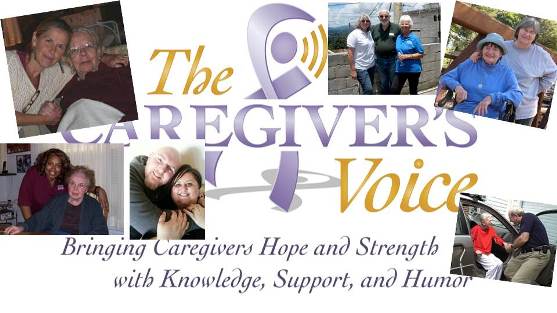 Seventy-two million Boomers are growing older in the U.S. and our healthcare needs will rise significantly as chronic illnesses carve their way into our otherwise active lives.
While many of us Boomers will live healthy lives, actively fulfilling our dreams of spending time with family, traveling, and experiencing great adventures, the reality is many of us will face illnesses such as cancer, heart disease, and stroke in our lifetimes. And it's only a matter of time before we're stricken with the Ds (dementias).
Yes, it would be better to read an inspiring article about Boomers going on an African safari or volunteering in Central America, but if we peek (squint?) into our future, we'll be motivated to live more fully, now.

The numbers are staggering: 10% of Boomers over age 65 to almost 50% over age 85, will be diagnosed with Alzheimer's… UNLESS, there's a cure. The probability of dementia caused by Alzheimer's, vascular, Lewy body, or Parkinson's increases, the longer we live.

Incidents of dementia will increase three-fold across nations with aging populations, if there's no cure.
Leading-edge Baby Boomers in their sixties have long been pioneers in how they live, retire, age, and even die. The rest of us fifty-something boomers have been beneficiaries of leading-edge initiatives; yet, we face a stark reality of slim pickin's, as federal funds are depleted.
If we younger Boomers cannot support ourselves in our later years, we'll have fewer options. Healthcare budgets are shrinking.
Bottom Line: Nations worldwide will grapple with dramatically restricted healthcare budgets as Boomers age.
Implications for Aging Boomers, Worldwide
After working three to four decades and looking forward to an active retirement, Boomers are testing the waters with a quasi-retirement.
Quasi-retirement takes many forms as Boomers reinvent life after work.
Some are working part time, others are spending time with grandchildren, traveling, and volunteering, while the rest of us become caregivers for aging parents or spouses.
Until we take a realistic view of our post-work years, retirement may increase the number of grumpy Boomers.
The recent economic crisis gouged Boomers' assets and home values, requiring  more creative housing options.
While nursing homes face reinvention, Boomers are experimenting with community living or even multi-generation households. A significant number choose to age in place alone, resulting in crisis interventions when something goes wrong. Unpaid in-home care for a loved one is rising to an estimated $500 Billion in the U.S.
If there's a positive aspect to our need to age in place, it can be found in two areas. One, our needs are spawning more options in assistive and monitoring technologies. Two, long-term care needs in a facility are relatively short on average at three and a half years. Yet, at $200 a day in a shared room, that's more than $70,000 each year or about $250,000 on average.
Severe restrictions to federal and state budgets mean the initial wave of Baby Boomers will be designing care options while legislation tries to keep up.
Many Boomers fall between Medicaid eligibility and privately funded care. As they drain their assets, they'll rely more on nationally funded healthcare programs. Unfortunately, lack of foresight and planning will result in knee-jerk legislation leaving tail-end Boomers without.
Finally, Death with Dignity will rise to the forefront as we face limited funding for healthcare.
Not everyone in the U.S. who wishes to join the death with dignity movement can move to Oregon, Washington, Vermont, or _____? This increases those fraudulent pockets of elder abuse as heirs walk the tempting tightrope of Mom and Dad's right to live their full lives versus trying to salvage one's inheritance.

We must face these realities, today if we're to be prepared tomorrow.
At 72 million, we Boomers will be responsible for a dramatic increase in healthcare costs. Unfortunately, until we design smart policies that equitably serve our entire cohort and the generations that follow, we tail end Boomers and younger will have to rely on our own resources.
The government won't take care of us.
Years ago, we used to say, If you can't take care of yourself, don't worry; the government will take care of you. Through the years, this has become less true. If we don't plan for our own future, we could find ourselves not on an African safari, but rather living a third-world retirement, here in the U.S.
The cumulative growth in healthcare needs and costs has begun. It will get worse, before it gets better. Are you peeking, yet?